Come to the March, You Are The Media Lunch Club.
There is now more evidence than ever of people and businesses making a stand.
Let's figure out and showcase how we communicate and connect by having zero barriers to entry. We are now seeing more people and businesses building their own space to create loyalty and customers who stay.
You Are The Media is a weekly email, sent every Thursday morning at 6.30am that encourages businesses to own the spaces that are theirs and to build a loyal audience.
This has been a monthly occasion in May 2016 and we're still here. It is all about creating something so people have a sense of belonging and not live in a space where they are coerced from strangers to give out business cards like ninja stars.
---
WHY?
There is a community that is growing, why hide behind something that arrives in an in-box.
Stop giving your money to the likes of Google, Facebook and talking to strangers. They do not care about the development of your business. Even worse companies who give it the big 'I AM' and don't live by what they tell everybody else to behave.
---
WHAT IS THE MARCH TOPIC?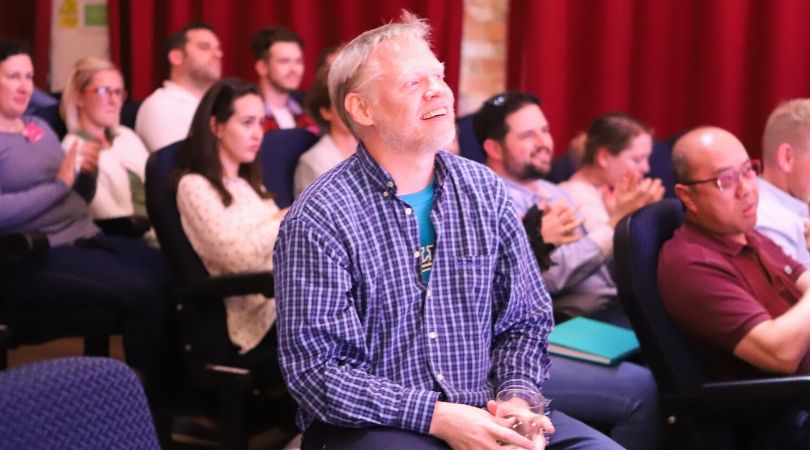 We welcome back to his You Are The Media home, Jon Burkhart.
Following on from his You Are The Media Workshop (click here to be a part of that) during the morning, Jon is going to share what it takes to tell a story that is unique to you and how you can build your audience around the narrative you share.
As ever with Jon, we know that nothing is going to be predictable. Jon will also close the You Are The Media 2020 Conference as he does every year.
When?
Thursday March 26th
12.15pm to 1.45pm
Where?
Shelley Theatre
Beechwood Avenue
Bournemouth
Dorset
BH5 1LX