We welcome Mark Schaefer back to the seaside for two very special gatherings this September.
Mark was last in England in summer 2019. He's back with new ideas, topics to think about and how to stay relevant in a world that looks very different from when Mark was last in the UK.
Here is an intro video for you…
The in-person schedule will be:
💥 A lecture-themed event at Bournemouth University (Fusion Building) on Wednesday 7th September (from 4pm)
Mark will deliver a 2022 version of his famous Marketing Rebellion presentation in the largest lecture theatre at Bournemouth University (Fusion Building). This will be followed by a Q&A session. Refreshments are included.
This will be followed by an exclusive $RISE VIP secret meet-up event. To claim your place (it's 20 $RISE tokens) click here.
N.B. For Bournemouth University, Arts University Bournemouth and Bournemouth & Poole College students and lecturers, this is free for you.
💥 A lunch occasion at Hotel Du Vin on Thursday 8th September (from 1pm)
This special occasion is located in Poole Old Town and near to the quay. The focus for this event will be topics, conversation, discussion and enjoying being a part of the day. Alongside Mark we welcome another very special guest, Eric Fulwiler, founder & CEO of Rival and ex MD of VaynerMedia.
This will be a three-course lunch, with welcome drinks. Imagine a B2B wedding where everyone has a seat at the top table!
Let's welcome Mark back to the seaside and make a very special occasion together.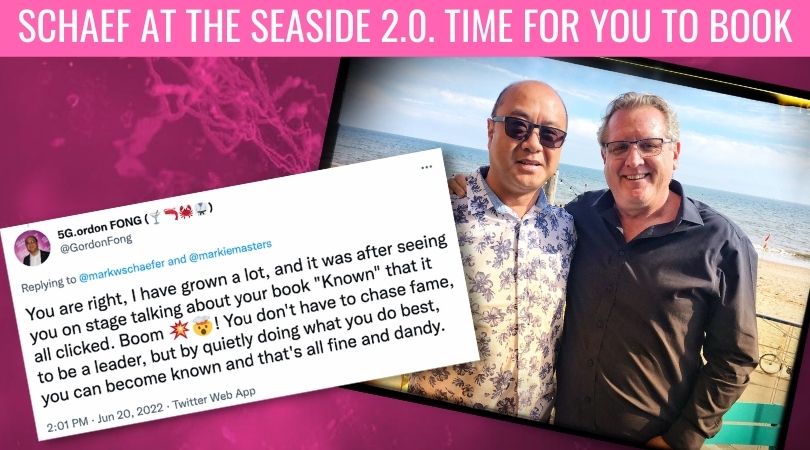 Topics we will cover to help fuel ideas your side…
💥 how to find your place amongst the competition and win the day
💥 how to look for the breaks that are out there to progress and grow
💥 the future of marketing (personal brand, metaverse, Web3, content)
💥 community as a business practice
💥 your business leading the change for others
Tickets.
When?
7th and 8th September
Where?
Bournemouth Uni (Sep 7th from 4pm) and Hotel Du Vin, Poole (8th from 1pm)