Have an evening out and play games.
Liam Toms is your host for another evening of quizzes, games and a night out with others from the YATM community.
Liam takes all the credit as he said after the chaos of the December 2021 YATM Online Offline event where lights went out in theatre and the wi-fi went in the pub that saved us, 'let's go back there and have a games night.'
In March 2022, we had our first ever YATM Game Nite, it was so much fun.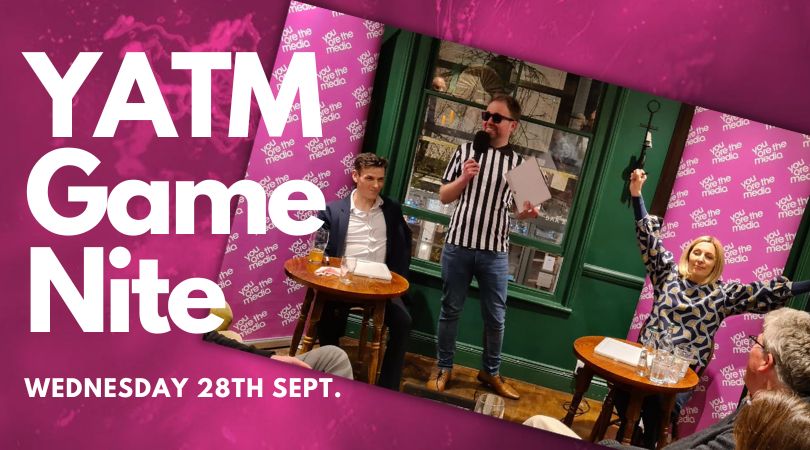 This is how your evening is going to look:
💥 It's going to be in the function room on the first floor at Lighthouse, Poole
💥 No food this time (which is why it is free, but have your tea before you head out), but we have a bar
💥 Games and glory with your MC Liam Toms (promise you no pub quiz theme, you've had enough of that on Zoom)
💥 Zero business talks, 100% fun
💥 Catch up with old faces and meet new friends
Tickets.
When?
Wednesday 28th September
From 6.30pm
Where?
Lighthouse
21 Kingland Rd
Poole BH15 1UG