You Are The Media Online Offline continues in the comfort of your screen and bringing people together in the theatre. Let's brings in the best creative and marketing thinkers from around the globe.
The overall focus will be on marketing and growing your business in a different world. If you can build an audience that is yours and you direct the communication to people who buy into you (and get it), when times might become tough again, people will already be there with you.
When people stick by you, they will still buy from you and you will be there for them, no matter the weather.
We're going to come together again to Lighthouse, Poole and make it an occasion to get out and meet others (plus your lunch is taken care of). If you can't make it in-person come and be a star of the show on the cinema screen.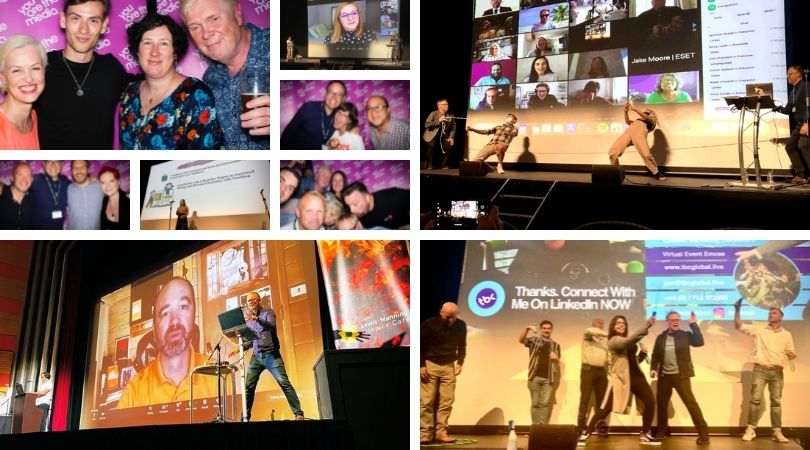 ---
What's In Store For April 21st?
---
Let's focus this session on renergising your marketing and we'll head out to the US to meet marketing consultant, brand strategist and consumer insights professional, Evelyn Starr.
Evelyn produced one the great business books from 2021, Teenage Wastebrand.
Sometimes our work can hit a wall and we're left scratching our heads on figuring out why. Times change and so do our companies, a bit like adolescence.
For instance, you could be having trouble with your message? You could be targeting the wrong people? You could even be working with the wrong type of client.
Let's use this session as a way to be open about the growing pains that we all have. Evelyn is the perfect person to spend time with.
Listen to Evelyn chat with Douglas Burdett on the Marketing Book Podcast.
---
Let's Also Turn It Into A Day Together (Activity During The Morning)
---
If you are part of the in-person event at Lighthouse, Poole we are going to start slightly earlier, so come and join in with us. Coffee, tea and brownies will be ready for you.
It's time for apprentices to shine again. Our friends at Poole & Bournemouth College will showcase their Digital and IT/Software apprentices in the theatre with short presentations during the morning, on the stage. We ran this section in October 2021 and based on its success (companies now working with apprentices), we raise the bar for 2022.
What are their hopes and aspirations in the coming years and where are they are looking to progress their career? If you are considering an apprentice within your business, this could provide an ideal opportunity to hear from others and to chat to Carina George and the college team. Or if you want to be a part of the You Are The Media occasion slightly earlier in the day, support those who will be making that step into the commercial world in the coming years.
When you book your in-person place, this also includes the morning/afternoon event. Make a day of it!
Tickets.
When?
2pm to 3pm (GMT)
Thursday 21st April
Where?
Lighthouse
21 Kingland Road
Poole
BH15 1UG