Firecracker Storytelling: Creating Wildly Loyal Fans With Brave, Ballsy Content
"It's okay to be boring, because in Bournemouth, we wake up and look for branded content before we even have coffee," said no one ever.
What if we could find a way to convince companies to always put fun (or even just people?) first? Let's go deeper. What if we could make sure they always give in to their customers' curiosity.
These are just a few of the firecracker questions this interactive workshop will surface. Yep, keynote speaker and marketing firecracker Jon Burkhart's back the seaside and super-ready to get down and dirty bringing the most important rules of brand storytelling to life.
As your content circus ringmaster, Jon will help you create a brand story that POPS like a firecracker. Translation: you'll learn to inject varying amounts of Provocation, Originality, Playfulness & Surprise into your stories. When you adopt the POPS framework, your content will start with a provocative question— one that digs deep to uncover the root problem for your audience.
Ground this in truth and you'll come up with an original solution that's deeply human. It will also appeal to our innate need for play or surprise.
This masterclass will feature case studies from all around the world with insights applicable to his beloved You Are The Media community.
Since Jon's first book came out in 2013, he's been on a personal mission to help brands stand out by having more fun. He will show you how the brave brand create deeper emotional connections and turn regular folk into fast fans much faster.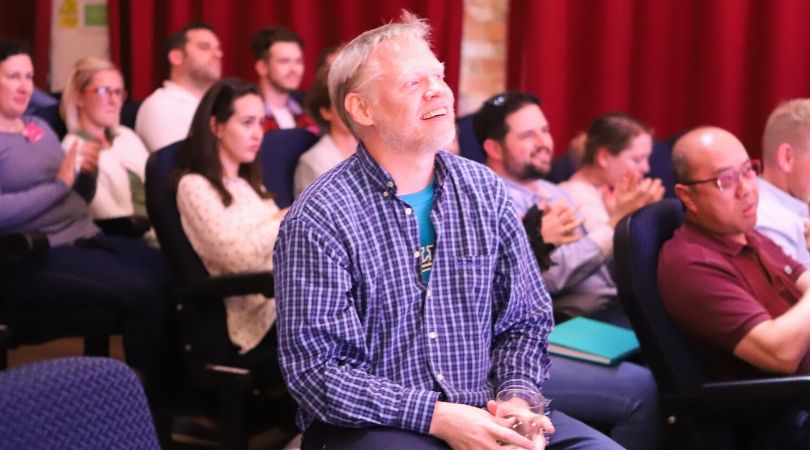 TOPICS COVERED
Introduction to Firecracker Framework To Telling Better Brand Stories
The 3 Keys To Your Brand Being More Memorable In The Moment
The 5 things that story pros like Netflix, Pixar and Disney inject into their stories.
How Jon's favourite author's rejected thesis lead to the most epic theory on the 'shape of stories'
How QUIET brands are the ones that win the battle for attention
The importance of brands honing their storytelling skills and creating tension in their videos.
NOTE: QUIET Brands employ equal amounts of Questions, Imagination, Empathy and Testing to their content strategy.
When?
Thursday March 26th, 2020
09:00 – 12:00 BST
Where?
Shelley Theatre
Beechwood Avenue
Bournemouth
Dorset
BH5 1LX