How To Invent A New Way Forwards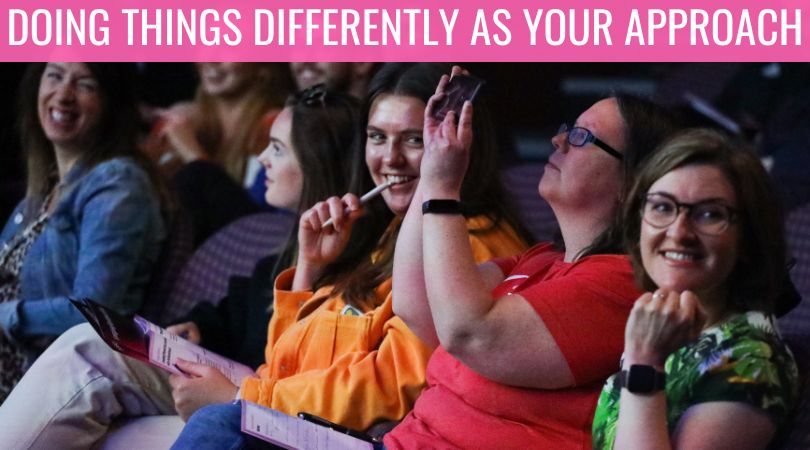 Making a lasting impression requires a willingness to step outside of feeling comfortable.
There are times when we've all got to take that leap and recognise that things don't have to be as tied down as they used to be.
When the world changes, it's tempting to fight hard to maintain the status quo as that feels safe. Then again, our job isn't to jump on board what's been done before, it's to invent a new way forwards.
The Point Of It All
Anything you create that has a message attached to it, helps form a connection. When you put context to it, that's what attaches people.
When you create meaning whilst the world feels uneasy, you can win in the long haul.
If you can find ways that bring people closer, then you have every capability to try out new ideas as a group. It doesn't have to be accepting what's been done before. You can recreate and make a new format.
Giving Meaning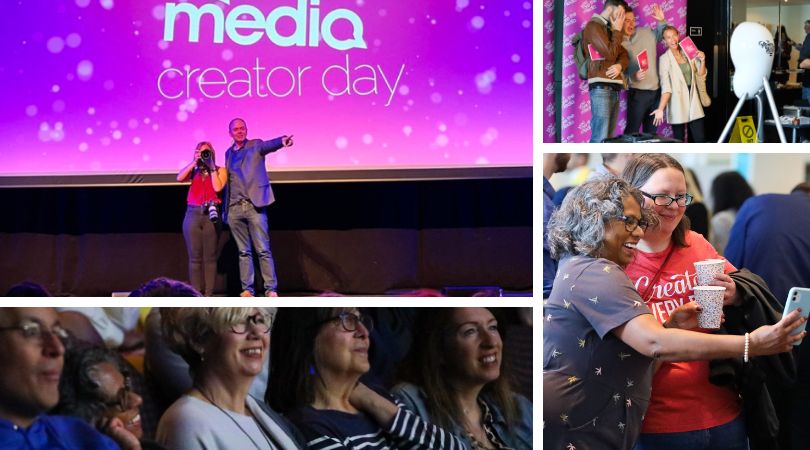 Thursday April 27th is YATM Creator Day. We're delivering an in-person, day event, alongside life today that costs a lot more than it did a year ago.
The obstacles people face today are more substantial than what they had a few years ago:
---
— The cost of attending an in-person event is considerable if you are considering travel, accommodation, and food as part of a whole package
— The alternative is attending events online. It has meant people get time back. When you travel and attend an event you are doing it in exchange for time (the emails and tasks are still there to be done)
— Our lives can now revolve around the agenda and screen that is in front of us
— Events can still be expensive. Whilst the premium is the potential connections made, if it's just presentations and no means to further learning, working, progression or encouragement it's just a day dictated to you. Everyone becomes the transaction to the organiser.
Today feels a lot different. We don't need to deliver it at 2022 (or years before that) expectations:
WE'RE USED TO people on a stage talking to an audience. This is what we've all been used to, but has become formulaic. Presentations can be there to guide and prompt, not a prescriptive start at 9am, and finish at 5.30pm.
WE'RE USED TO seeing organisers go hard with 'early bird' rates. We all want people to commit from the start, it gives that bit of breathing space when you can see people are committed. However, life just isn't like that today. There is so much going on around us.
WE'RE ALL TOLD that networking is important. Meeting new people is important, but for the most part, only being social during breaks limits conversation and becomes prescriptive. At the same awkward wandering never helped anyone.
---
It is easier to preserve what we've all done for years than it is to figure out how to thrive with new ideas. Here are some new ideas that we're introducing:
Everyone can be the star of the show. Sitting in seats and listening to speakers is a focus, but why can't others have their place on the stage? If there is meaning and relevance, smaller segments can keep the whole flow upbeat. It could be breathing exercises, it could be group experiments (we're doing those).
Socialising and experiences can sit side by side. Conversations shouldn't be reserved for break times or the meet-up the evening before. If there are lots of people in the same space, all there for the same reason, why can't people work together (or at least have a task)? It is possible to create something of value when working with others who are 'in the moment' (we're doing that).
Long-term benefits over short-term wins. What's in front of you is immediate, such as the return from sales and the outgoings that occur. When you look at the longer term, you find a way to contribute to the community and pay it forward for everyone. YATM Creator Day 2023 was about finding others to help make it affordable for everyone and the savings being passed on to the audience, rather than sponsorship money to add to the profit (we're doing that).
Being comfortable is sitting rigidly in a conference format. We can also make that step to create what we thought we couldn't do, but make it the template for going forwards.
Looking For New Openings
If putting on a live event is something that looks like a possibility, you have to look beyond what others do and find your own rules.
If you are sparked by curiosity and a will to not throw the towel in, continual adjustments are necessary.
This is what I have looked to figure out and make it slightly easier.
---
Find support that can help everyone, not just yourself.
It feels good to bank the money, but what if people could see the effort that was made and so they are prepared to invest time/money for future occasions. What you do now, during erratic times can be the catalyst for loyalty in the future (time will tell).
Make the most of the destination.
You don't have to put everything into what people are going to take away and learn, you can also make the most of where people are heading. For YATM Creator Day everything is centred around a theatre (link to the arts and heading out to an unfamiliar venue) and the town where it is located. This is in Poole and links to the seaside and being a kid again.
Make interaction the goal, not an afterthought.
When you get to spend time with others, even when you can work from home, it can be enough to carry you through the times when you feel isolated and cut off, particularly when it comes to work. It's being around others with the same worldview and values that matters, not necessarily everything that is thrust upon a headline speaker. When you are in the same space and the energy levels are high, there is so much opportunity.
Discover moments of intimacy.
When people work on their own, in an office, or at home, or even when in a room with hundreds of people, it can be alienating. There have to be ways to encourage people to work together and create something that has value. It works to encourage new ideas, collaborate and share that with a group of like-minded people.
Help people to get to know others and nurture friendships already made.
When people enter the building, even if people may not know each other, they have a common interest with others in the room. From subscribing to the same newsletter to following the same team, there has to be ways to cement connection with each person in the room. Unity and 'I'm a part of this too' matter.
Let's Round-Up
When you recognise your work is for some, not all, you focus on making the experience just right for the people who matter.
It means you effectively work together with a specific group of people, where you understand the group, and engage with each other to help create a new way of doing things, that helps to spread a new normal.
That's how change happens from not accepting that we have to do things the way they have always been done. You feel happier when others join in.