It All Began In 2013
You Are The Media started in October 2013. Here is what the very first email looked liked. Would you subscribe to this? No thought not.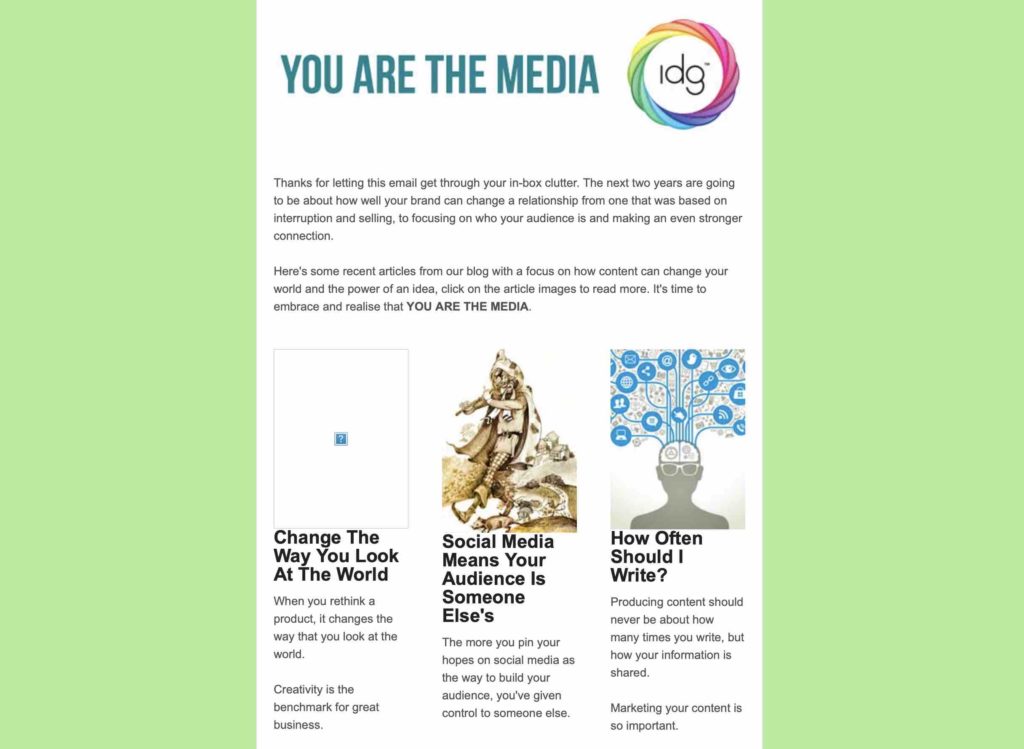 A Better Way
One of the reasons why YATM started was to find a way for people to pay attention, that wasn't just spending money on advertising. For instance, cupcakes were made and sent to prospects and customers. People just wanted the cupcakes!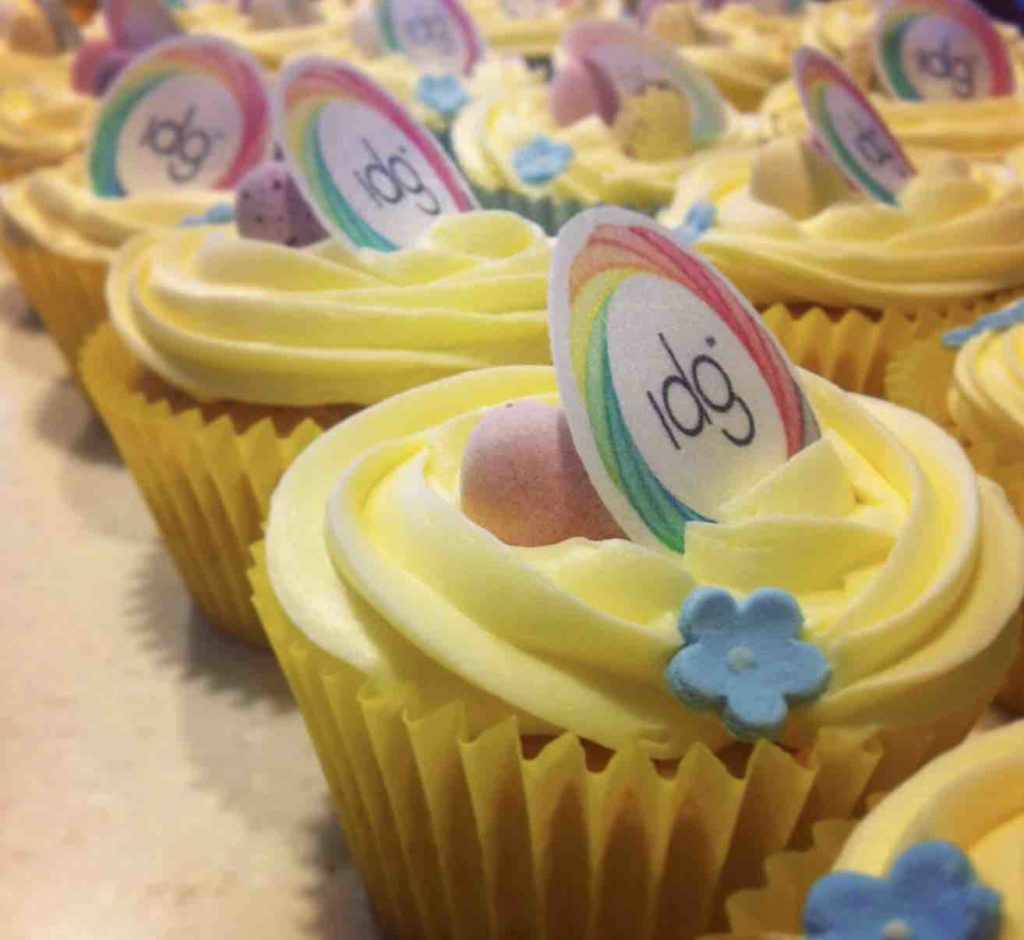 A Book In 2015
The Content Revolution was published that set out the principles of building your own audience and to grow your business by having the proof that people will stick by you (in hindsight, it should have been called You Are The Media!).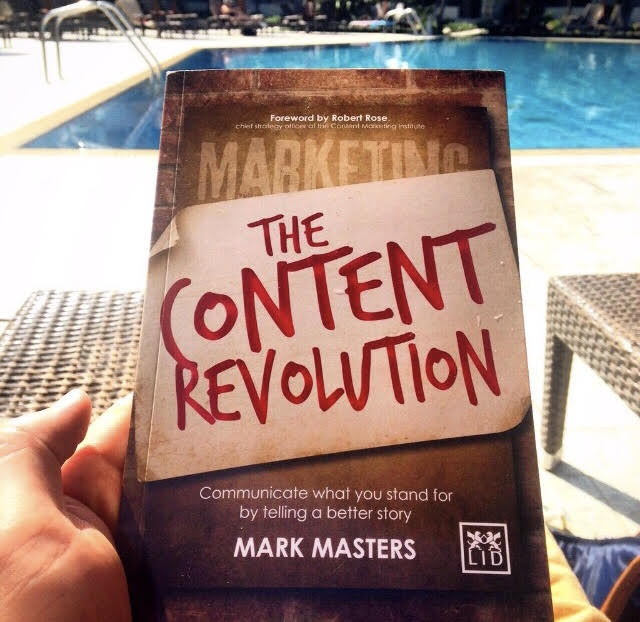 Lunch Club in 2016
In May 2016 we had the first You Are The Media Lunch Club at Steele Raymond and Oli Perron from Lunchd was the first guest. There were 22 people who turned up. It is still going strong today.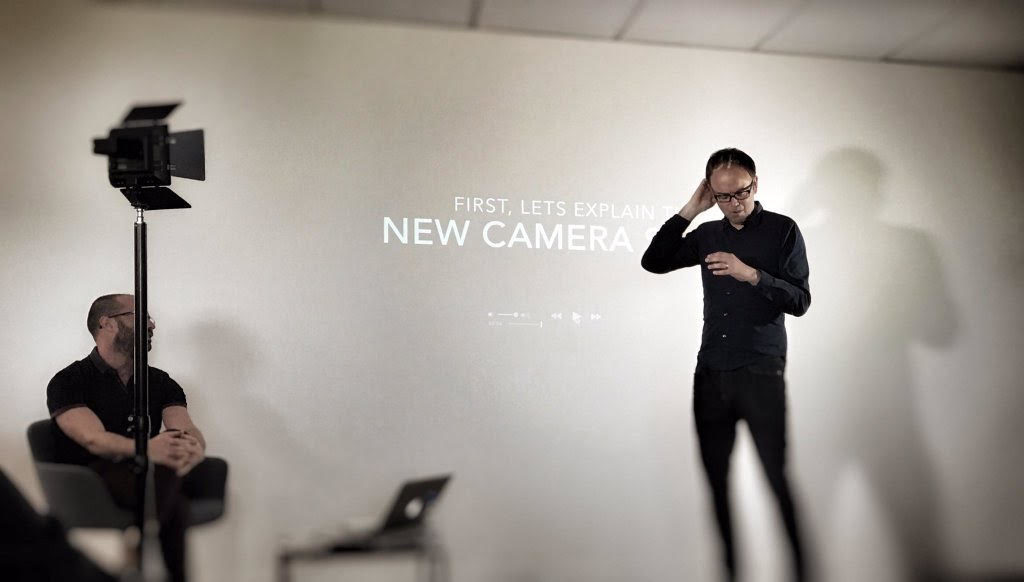 Found A Home
As Lunch Club started building momentum, the team at Media Lounge helped give the live event a new home. Thanks to Marcus Wincott for making this happen.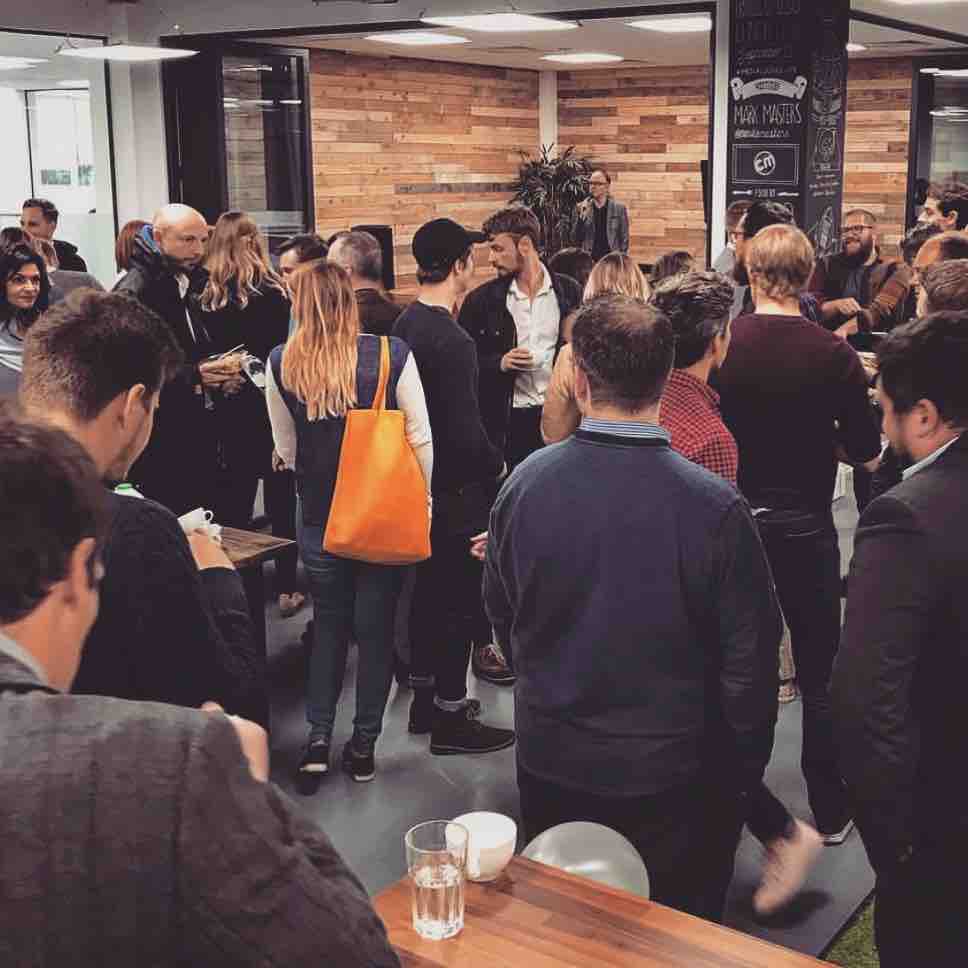 A New Look
One thing has always remained constant, the weekly You Are The Media email. It is still sent every Thursday (apart from a Christmas break and after the YATM Conference), here is how it looked in 2017.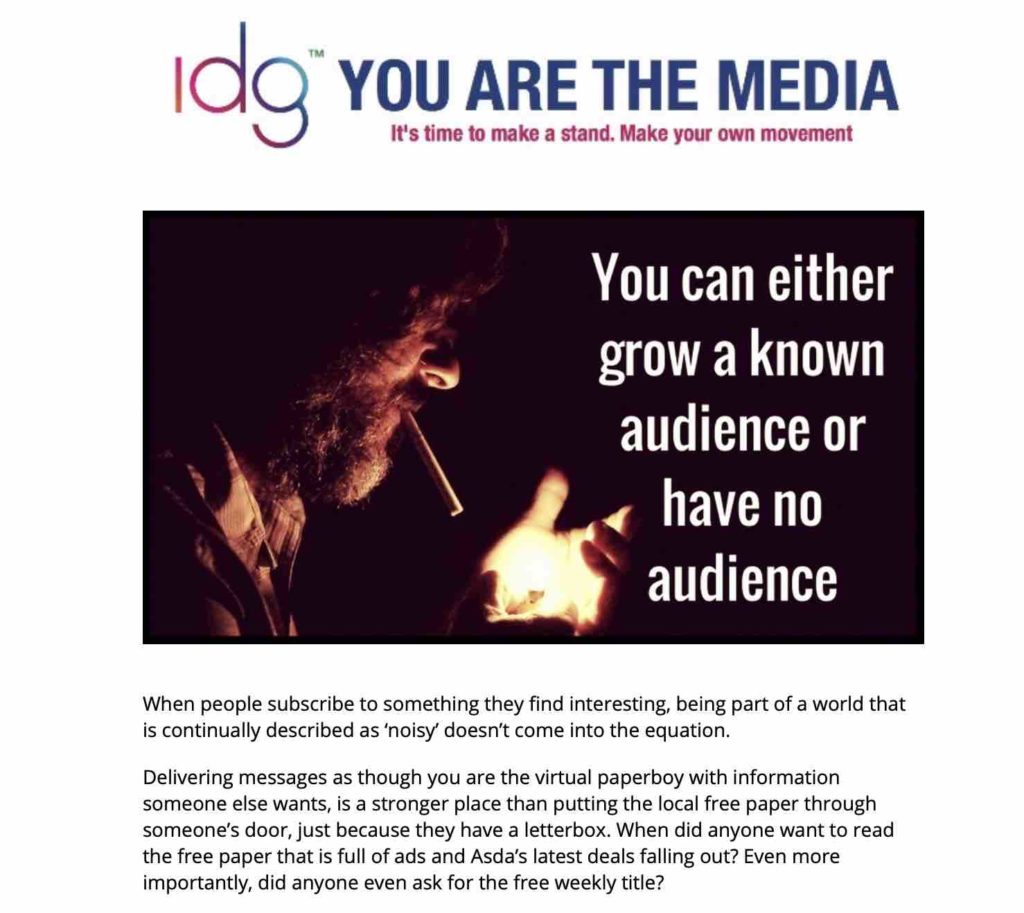 Podcast In 2017
As more people were subscribing, it was time to introduce the You Are The Media Podcast and speak to those people who are creating and doing good work when it comes to creating a narrative. The first guest was Ian Rhodes.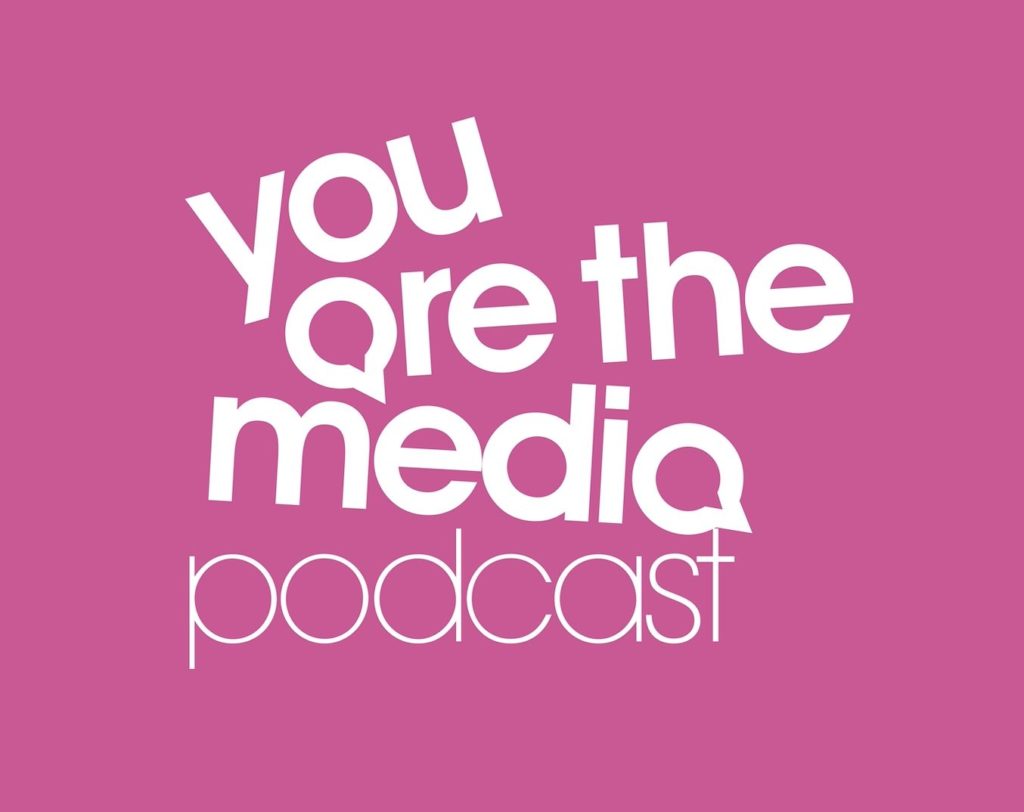 It Changed Again
At the end of 2017 and 2018  the email started to have a new look. Not quite there, but represents these tiny changes that have always been a part of You Are The Media.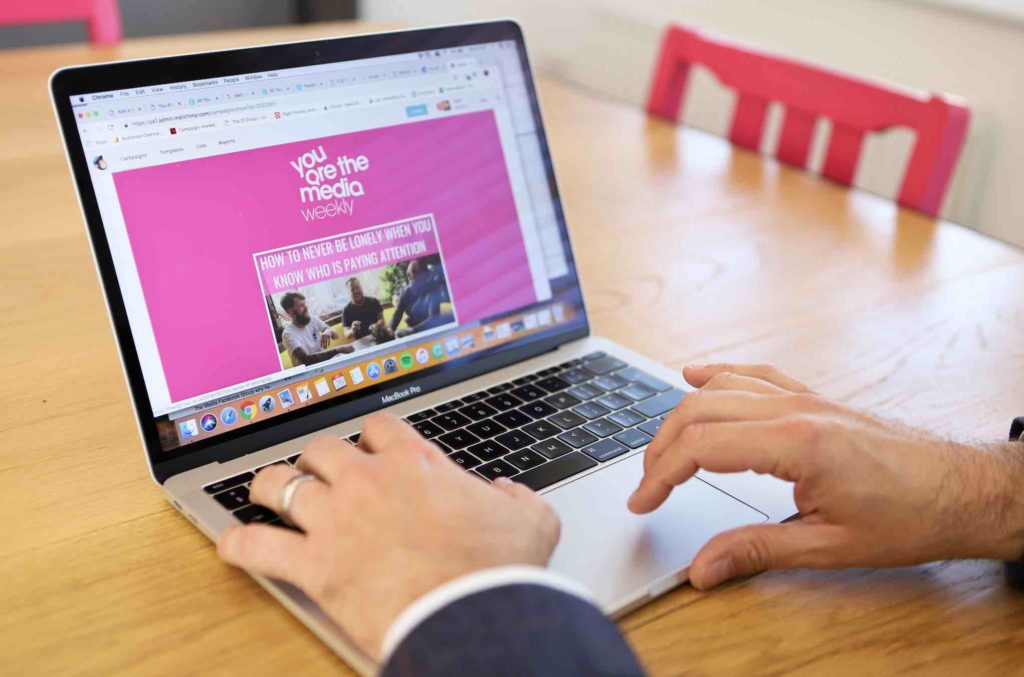 Awards In 2017
By the end of 2017 it was evident there was an audience who felt a part of YATM and belonged to something. We had an awards evening during December 2017 to recognise those who were part of the community. Here is Fleur Cook who won the Rising Star Award.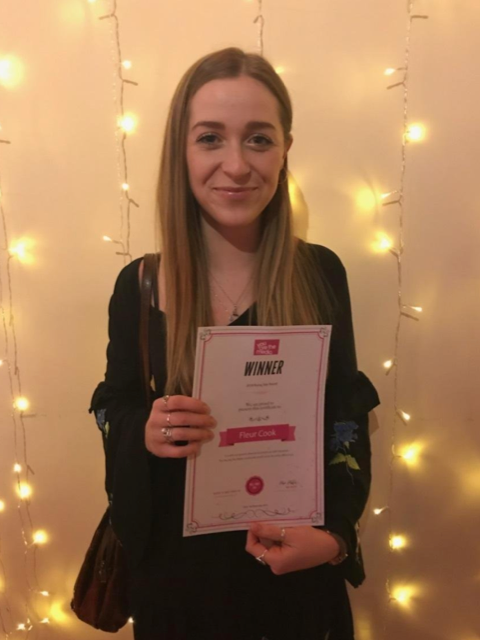 A Conference Idea
During 2017, there was an idea to put on a conference in a 19th century theatre on the clifftop (Shelley Theatre's first performance was 1850).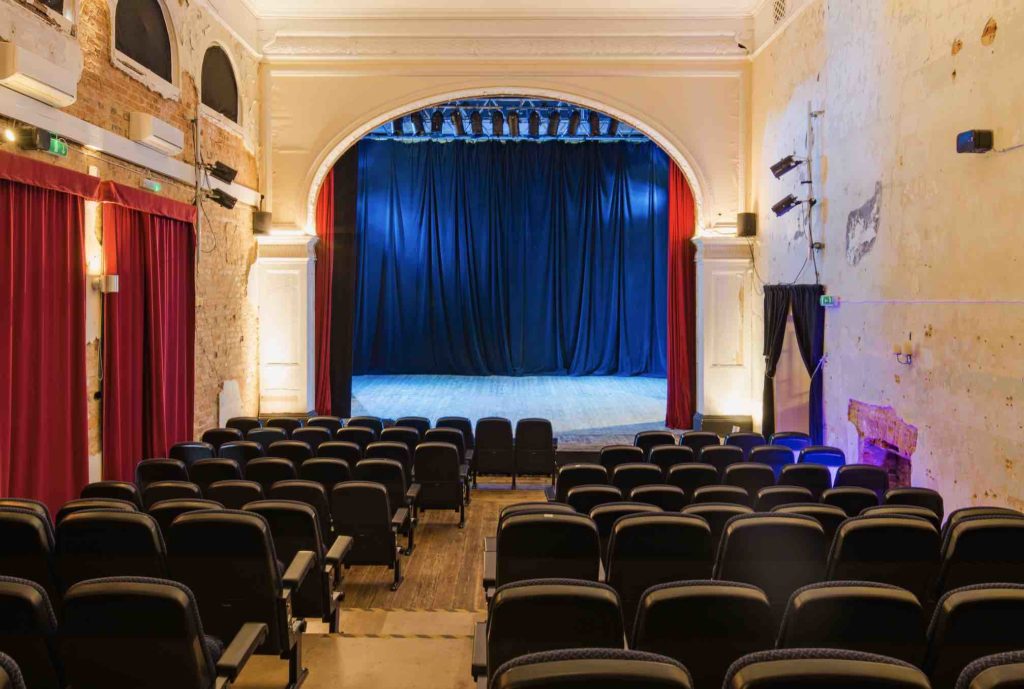 New Podcast Host
In 2018, it was time to recognise that for You Are The Media to work, it had to be led by other people. Here is Chris Huskins who is host of the YATM Podcast.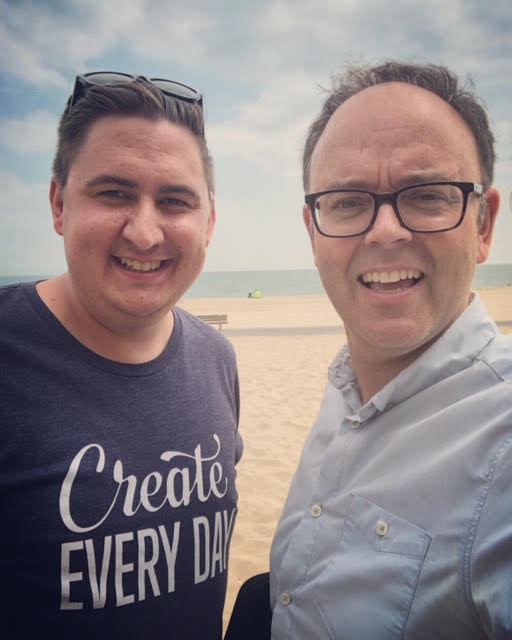 First YATM Website
Originally, this site you are now on was just for the YATM Conference. It didn't house the blog, the podcasts and the events,  just a place for info on the conference.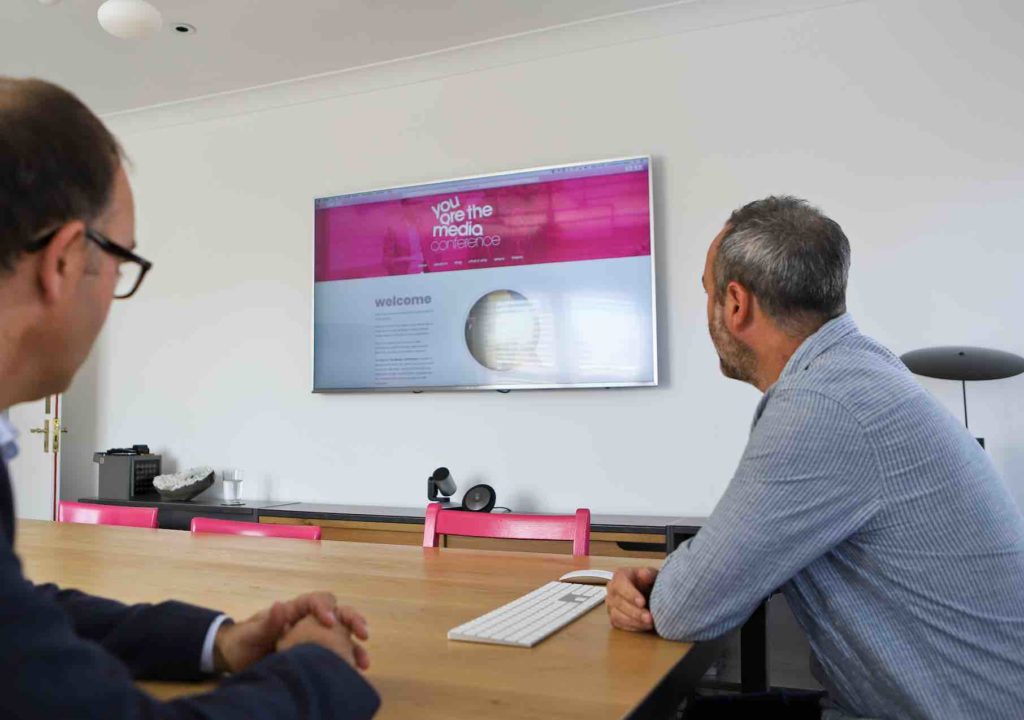 Conference In 2018
During May 2018 we had the very first You Are The Media Conference that brought speakers from overseas and within the UK to head to the seaside. It was fantastic to have Mark Schaefer over from the US.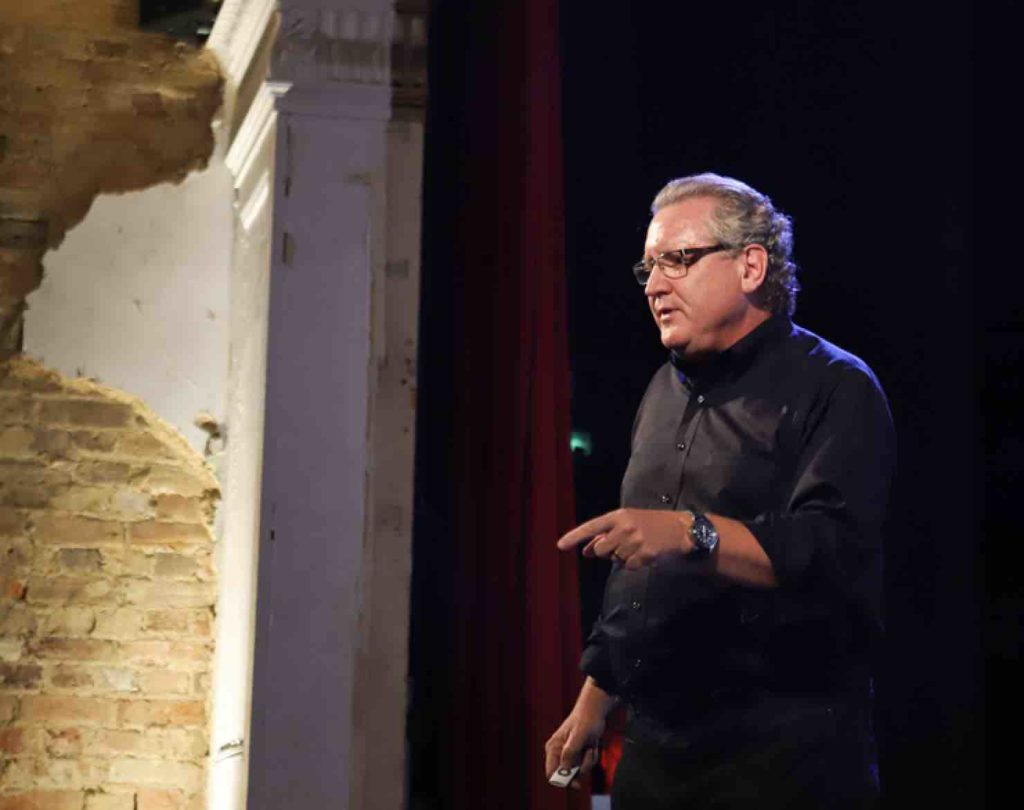 Didn't Win Award
In 2018, You Are The Media was up for an award in the Dorset Business Awards in the Creative Impact Category. We didn't win, the award went to work for The Commonwealth Games.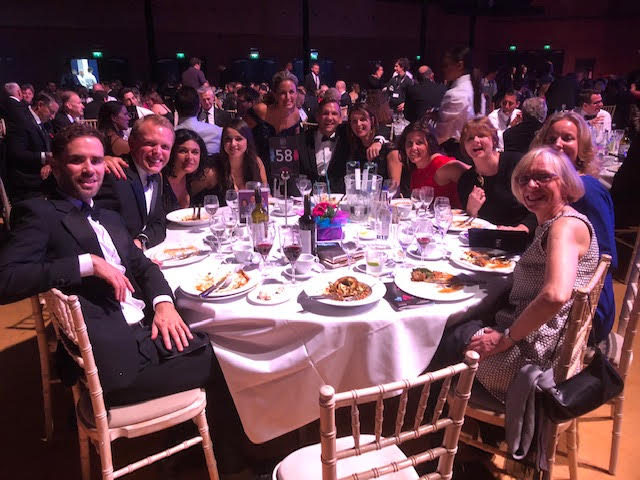 The YATM Social
Kerrie Reeves had the idea to introduce the YATM Social in 2018. It's a way to bring people together on a Friday. No agenda, no talking shop, a way to get to know others better.
Here's Oli
When we have YATM Lunch Club, food is such an important part, it's when people sit together and chat. This is looked after by Oli from Lunchd.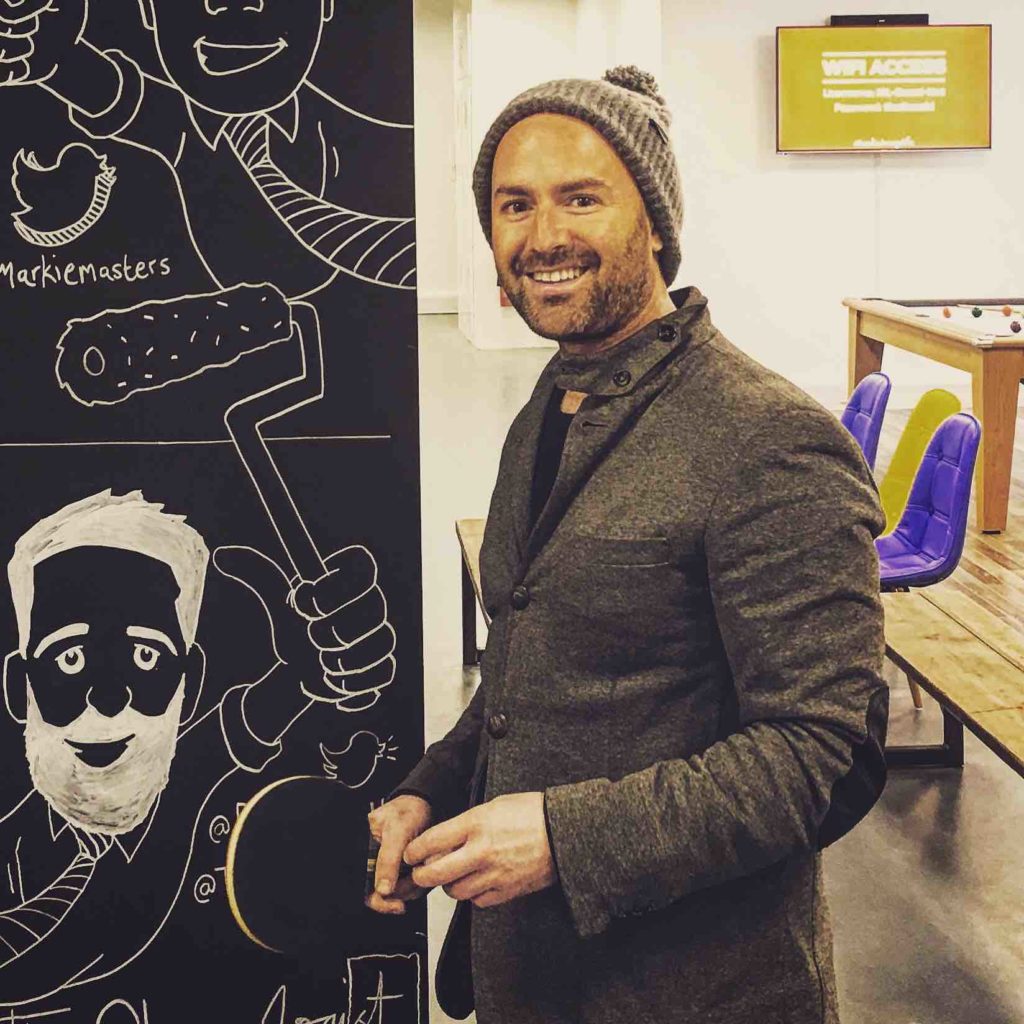 A New Look In 2019
At the start of 2019, the weekly You Are The Media email had a look that everyone is familiar with today. Thanks to Lee Groombridge for the idea of adding quick links at the very top of the email for the busy people (that certainly worked with extra click throughs).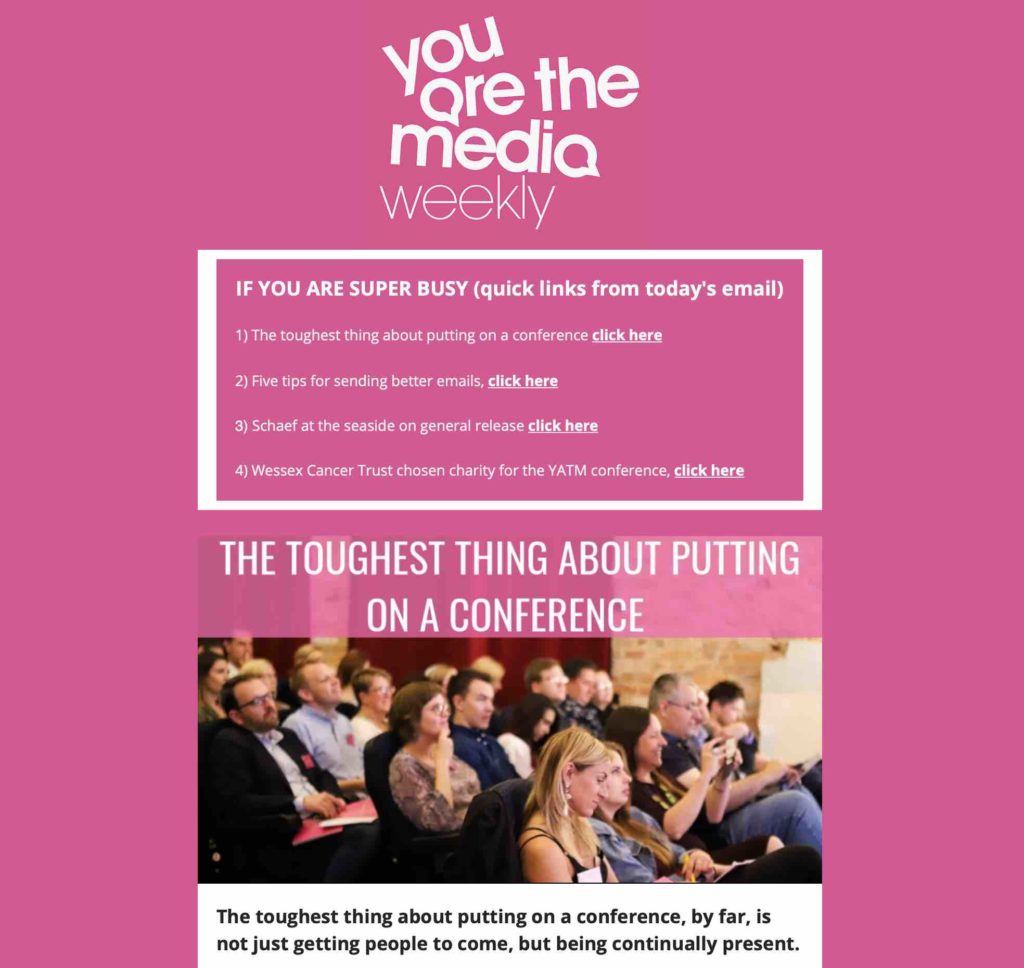 Trevor Came Over
The PR Warrior, Trevor Young, was travelling throughout Europe and stopped over in Bournemouth for the YATM 2019 Kick Off event, in January.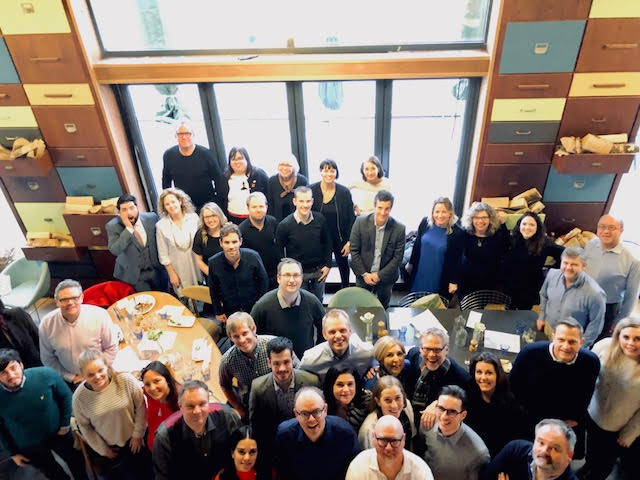 Schaef In Town
We started the month of the You Are The Media Conference (during May) with a visit from our good friend, Mark Schaefer, who delivered his Marketing Rebellion talk. He received a standing ovation from 5,000 at Social Media Marketing World, he got the same at Urban Reef, right on the promenade.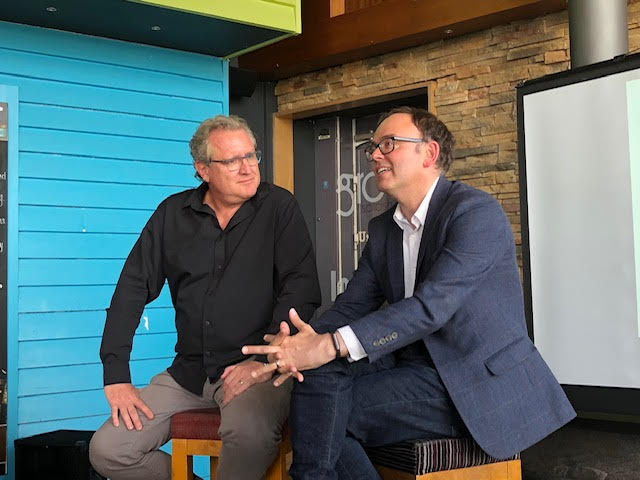 Conference in 2019
The 2019 You Are The Media Conference brought more great speakers to the seaside, including Andrew & Pete, Margaret Magnarelli, Janet Murray, Jake Moore, Doug Kessler, Steven Lamb and Jon Burkhart.
Focus Group
Always important to get feedback from others and make sure that the direction You Are The Media sales in, is what people want. During the summer of 2019, we had a focus group on the intentions to introduce workshops to the YATM activity.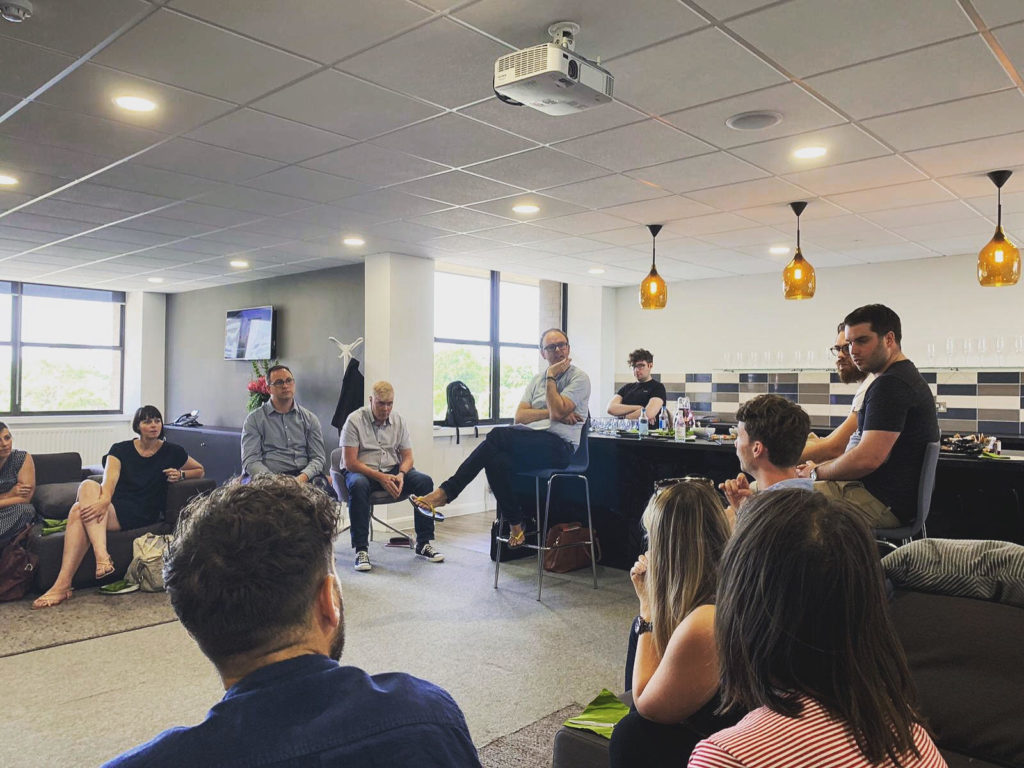 Disaster
In the summer of 2019, the YATM email subscriber main database was deleted by mistake, no back up. It was built again, but lost 1,200 people in the process.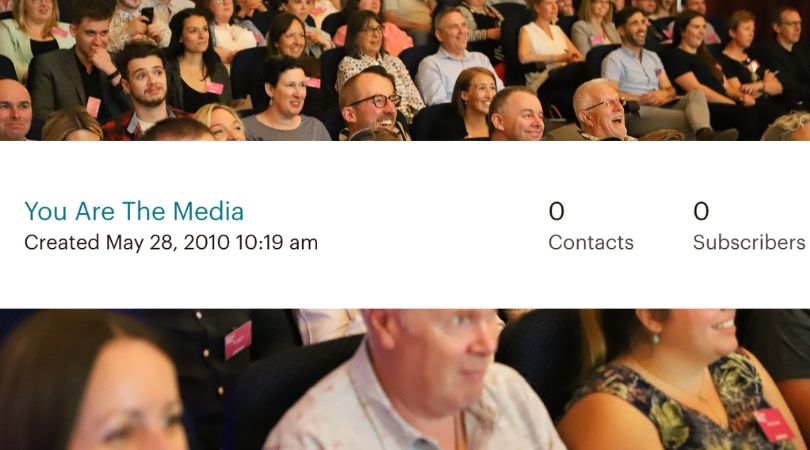 It's Better Together
The world is better when you don't live it behind a screen. So many people are part of YATM, the reason it works is because of the people who are part of it.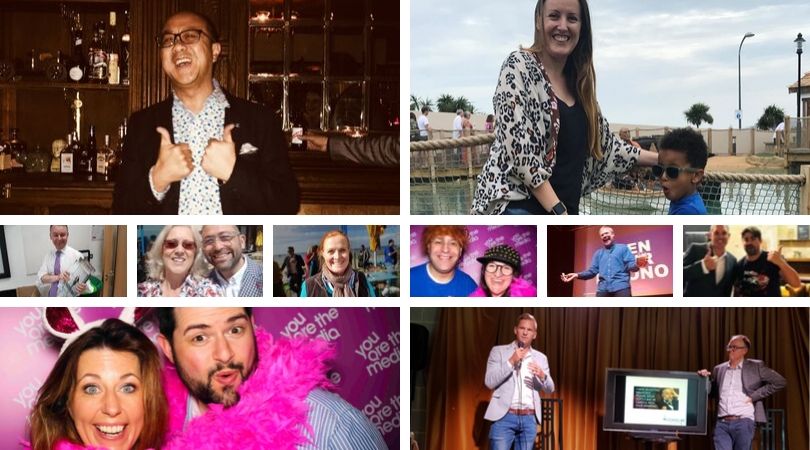 Said Hello To Bristol
In February 2020, we launched our second YATM home, in Bristol. We tried to launch it in October 2019, but only six people booked (read here), so we cancelled. Three months later, we sold out. We now have a second home! Love Bristol.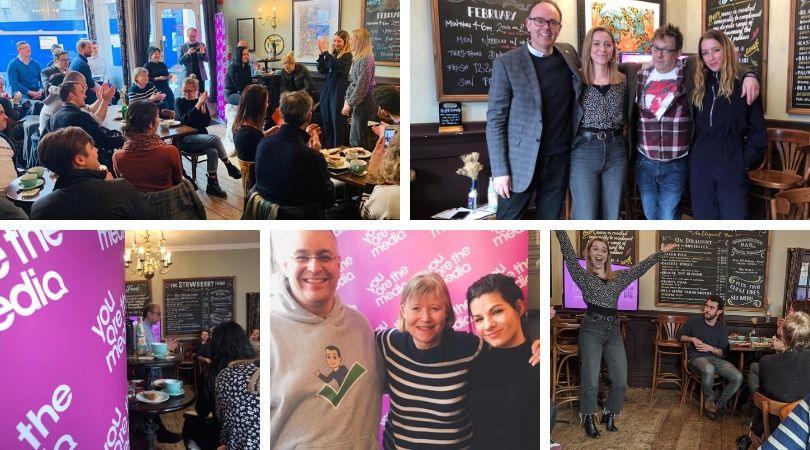 We Won't Be Broken
As the Coronavirus brought the world to a standstill from March 2020, it presented the perfect opportunity to introduce YATM  Online. Our main guests are from around the world and the show always ends with a sing-song around Justin Cohen's piano.
YATM Learning
In September 2020 we started the community learning group, YATM Learning. This is lead by Matt King and a panel format on topics for people to take from. The idea for this started from Jackie Goddard.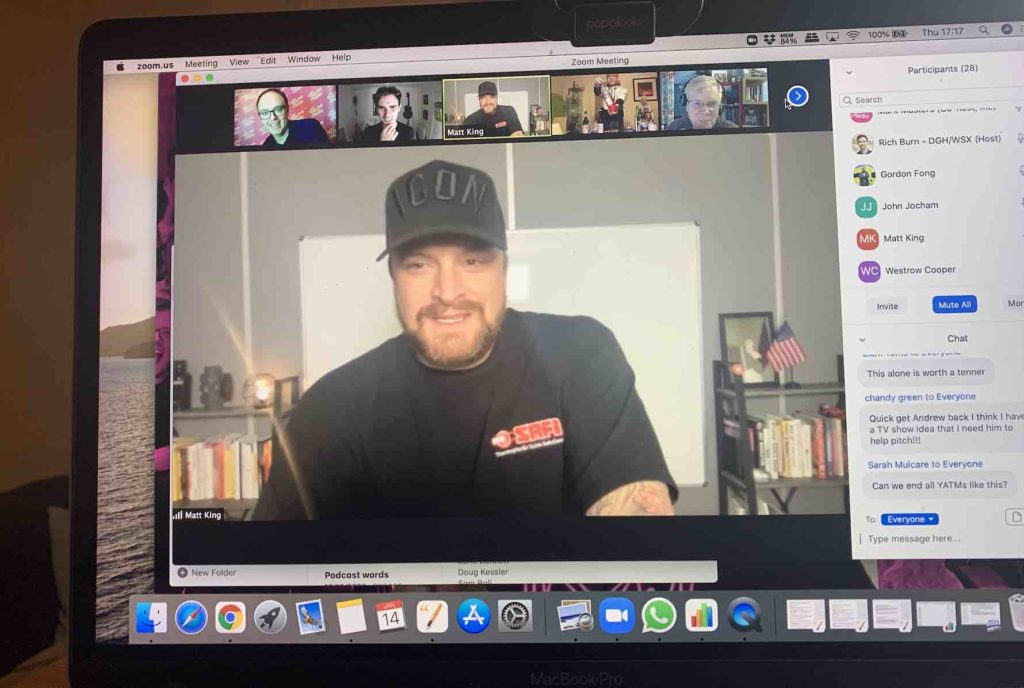 Month Of Learning
With YATM bringing people from around the world, April 2021, was here to help people regain their content momentum and find their lighting bolt. The You Are The Media Month Of Learning has never been done anywhere in the world.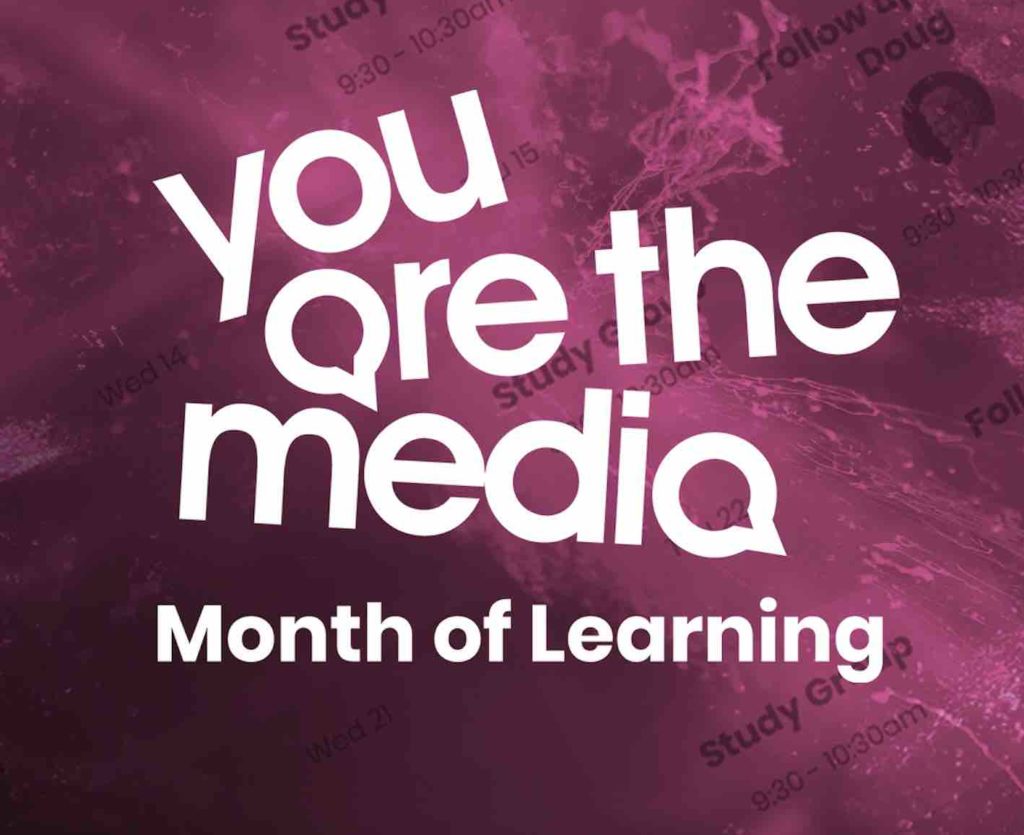 Cutting The Red Tape
Like the mayor and an 80s celebrity opening a supermarket, Toyah gave the 'official opening' of the YATM Month Of Learning.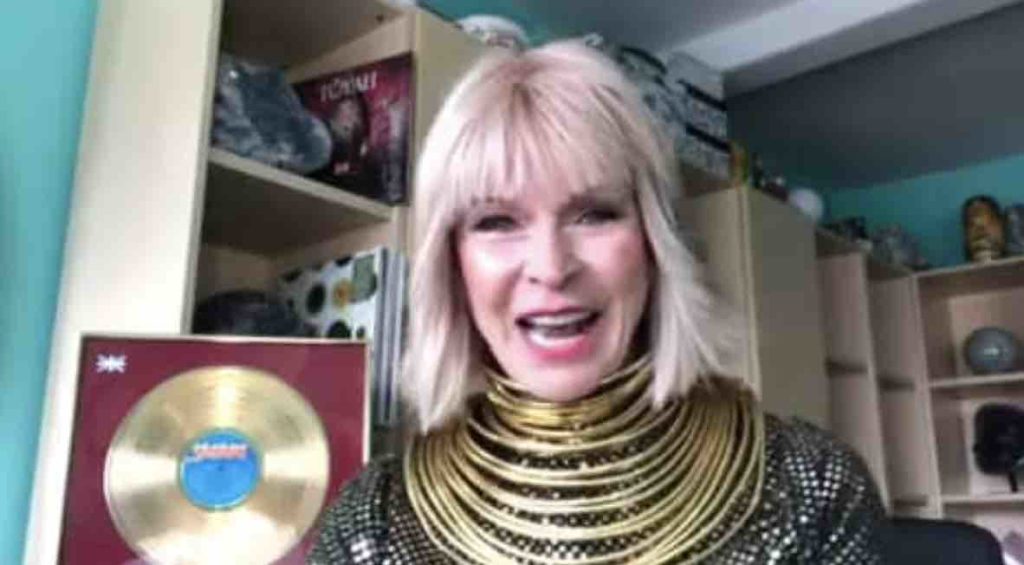 First In Person Event Back!
February 2020 was our last in-person event, 17 months later we returned for the first in the world, YATM Online/Offline at Lighthouse, Poole on 1st July 2021. Zoom became a giant cinema screen and people came together.
We Swim
It was Matt King's idea, but a few of us get together on a Friday morning for a swim at 7.30am. Perhaps you'd like to join in?
Back For YATM Online/Offline
We learned a lot from testing out the hybrid event. YATM Online Offline is what we take forwards and bring people together. Everyone can get involved, no matter where they sit.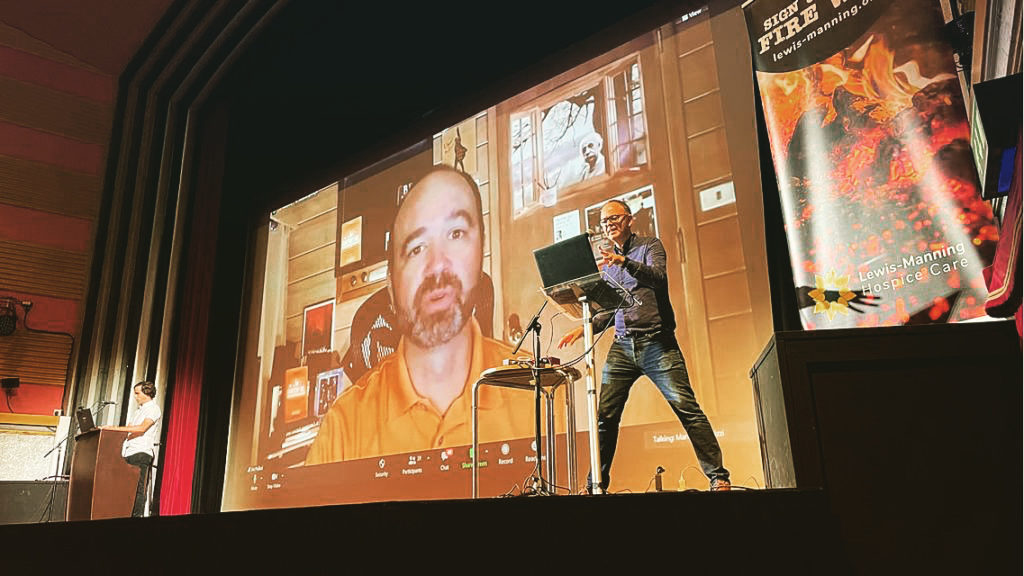 Disaster December 2021
The last YATM Online Offline of 2021 was struck by a powercut in the theatre. We went to a nearby pub to deliver the event. A day of resilience and togetherness.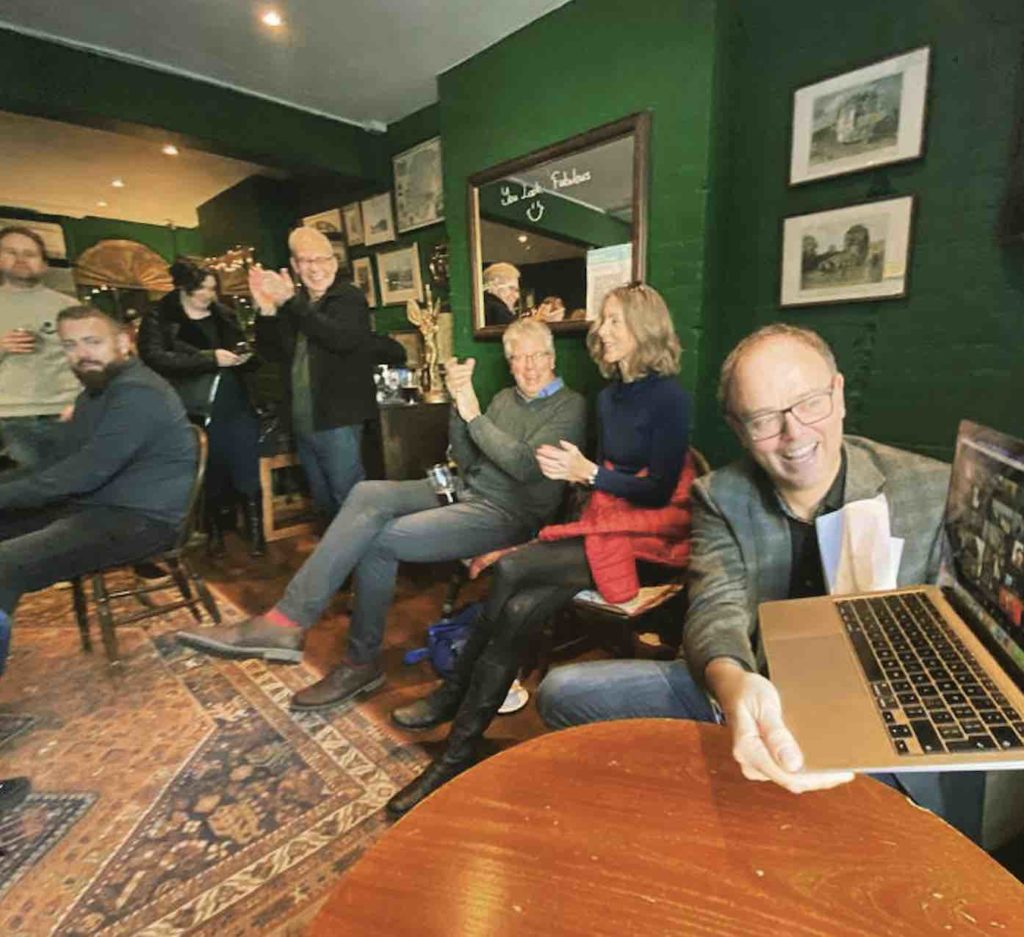 YATM Creator Lab
In March 2022 we launched the YATM Creator Lab and working with young adults in this four month creator programme at Bournemouth & Poole College.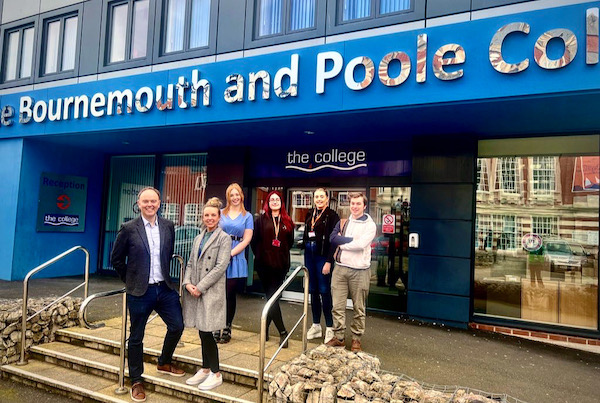 New Ideas
We don't want to create events where you sit and listen, we believe in doing. The YATM Creator Day in May 2022 is a way to make us all accountable and to create.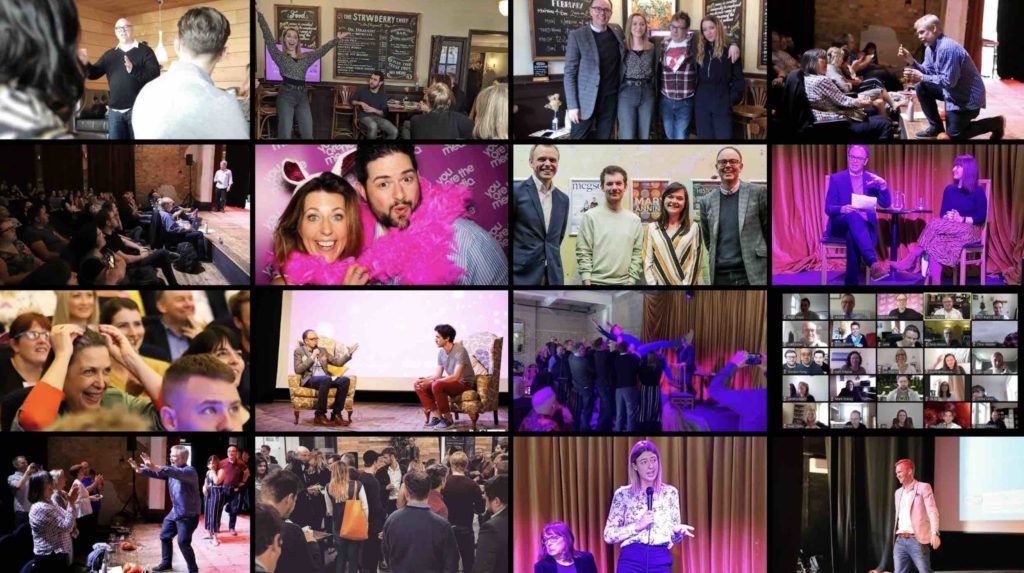 YATM Game Nite Began
In March 2022, Liam Toms had an idea to visit the pub where chaos ensued in 2021 and have the YATM Game Nite. A way for people to come together, no work-themed talks or inspiration and just play games.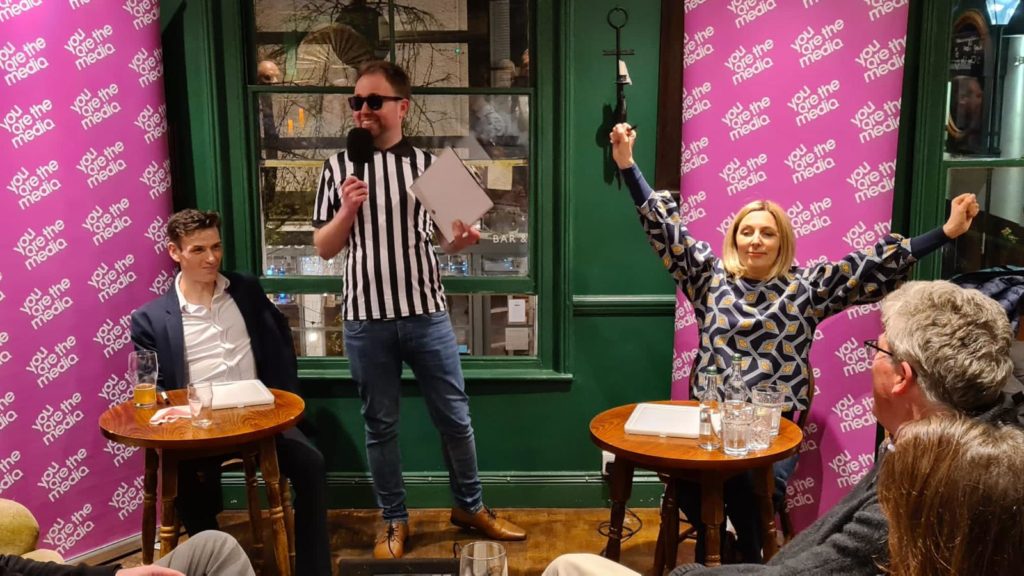 YATM Creator Day
In May 2022, we delivered the YATM Creator Day. A workbook-themed day for everyone to have a seat at the table and work together, to listen, learn and feel a part of a special occasion.
StandWithChand
During June 2022 we made a stand against bullying and disability discrimination. Chandy Green from the YATM community has had a tough time so we created StandWithChand to raise awareness.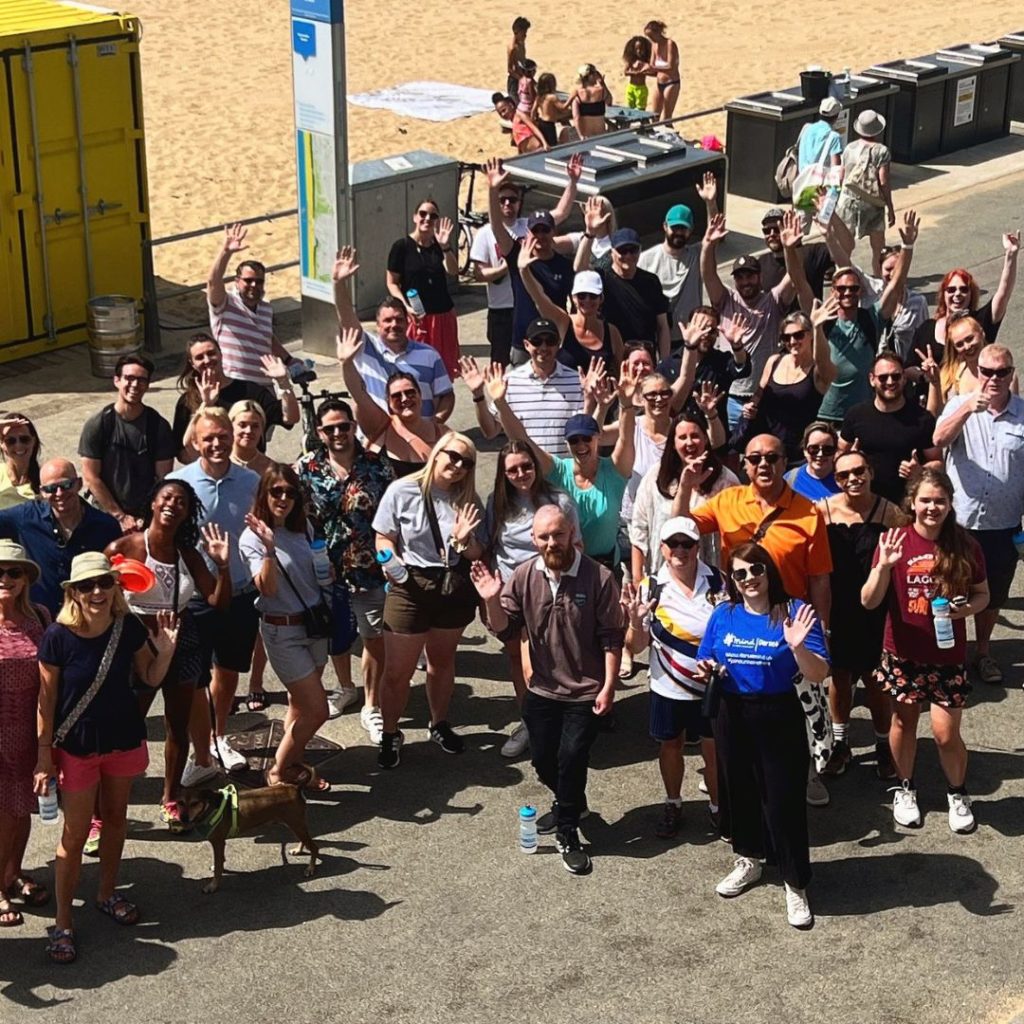 Schaeftember
We welcomed our good YATM friend Mark Schaefer back for Schaef At The Seaside 2.0. A lecture event at Bournemouth Uni and then a lunch occasion the following day in September 2022. Bringing people together changes everything.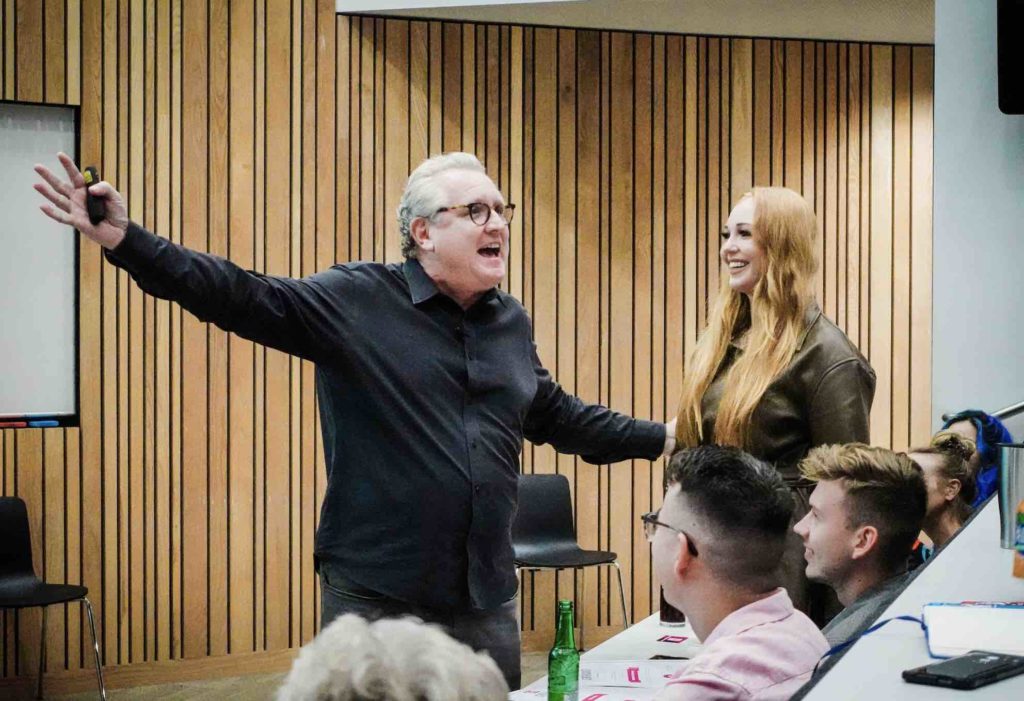 YATM Bristol Restarted
After 2 years and 9 months, we restarted YATM Lunch Club Bristol in November '22. Catherine Adams and Fleur Cook took the reins and led. It's great that we can have occasions in different locations that bring people together.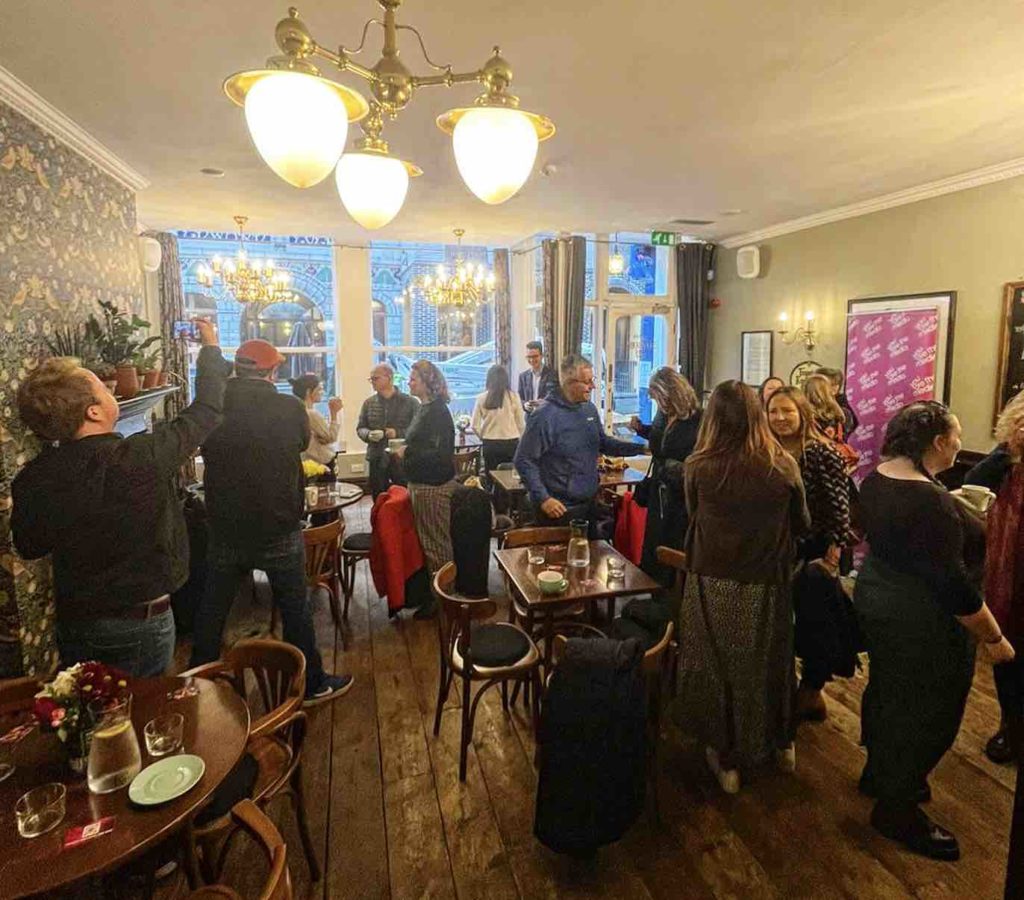 The YATM Club
In winter 2022, we launched the YATM Club. This is our off-grid digital campfire to bring the community to one place and work together. To start this, we deleted the YATM Facebook Group (that had been active since autumn 2018).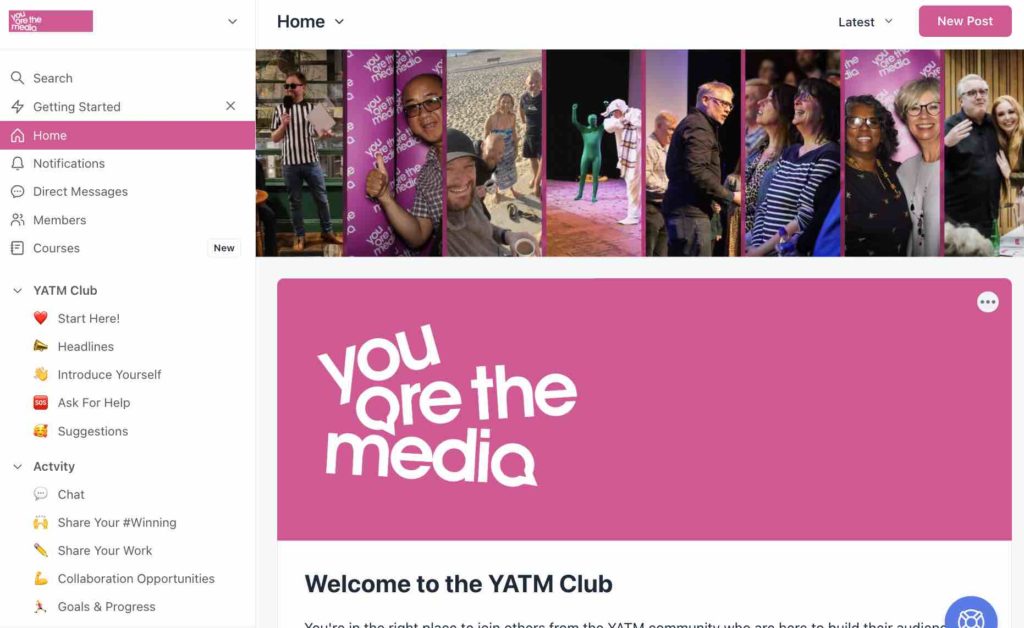 Creator Day '23
In April 2023 we delivered our annual YATM Creator Day in the theatre. It was the best event we've ever delivered and our greatest occasion. It all clicked!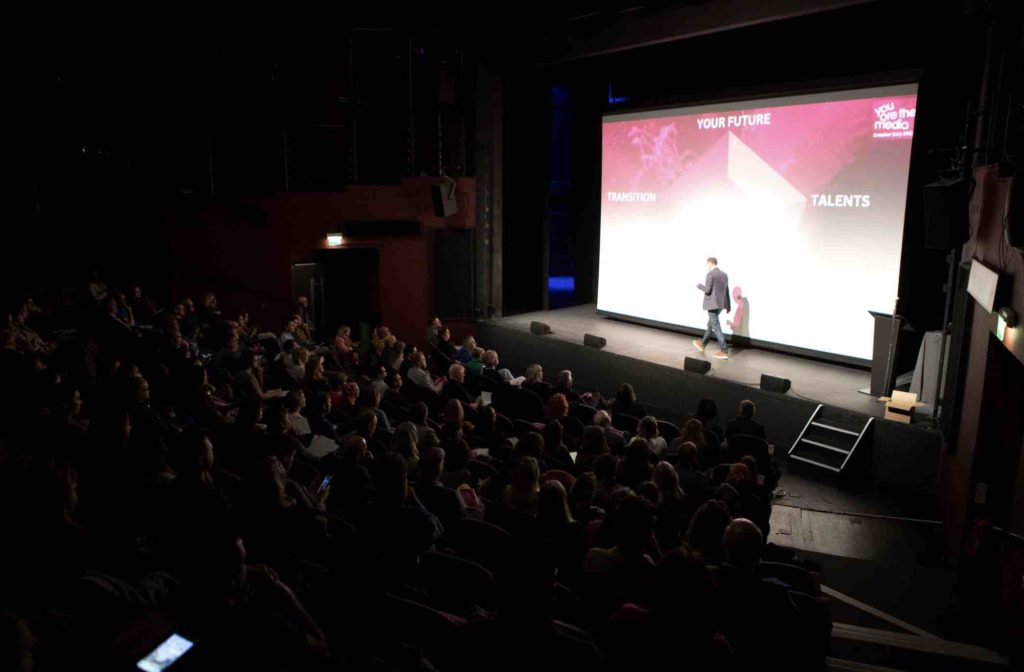 In The US With CEX
In May '23 we delivered our 'working together' session at the Creator Economy Expo in Cleveland, US. Felt good working with others from around the globe.
First Lunch Club In Over Three Years
We welcomed back our first YATM Lunch Club, in Dorset, after a wait of 1,270 days (in July '23). We did hybrid events, but they don't count. Stripped back, no tech, lunch and a theme. Plus everyone danced, watch here.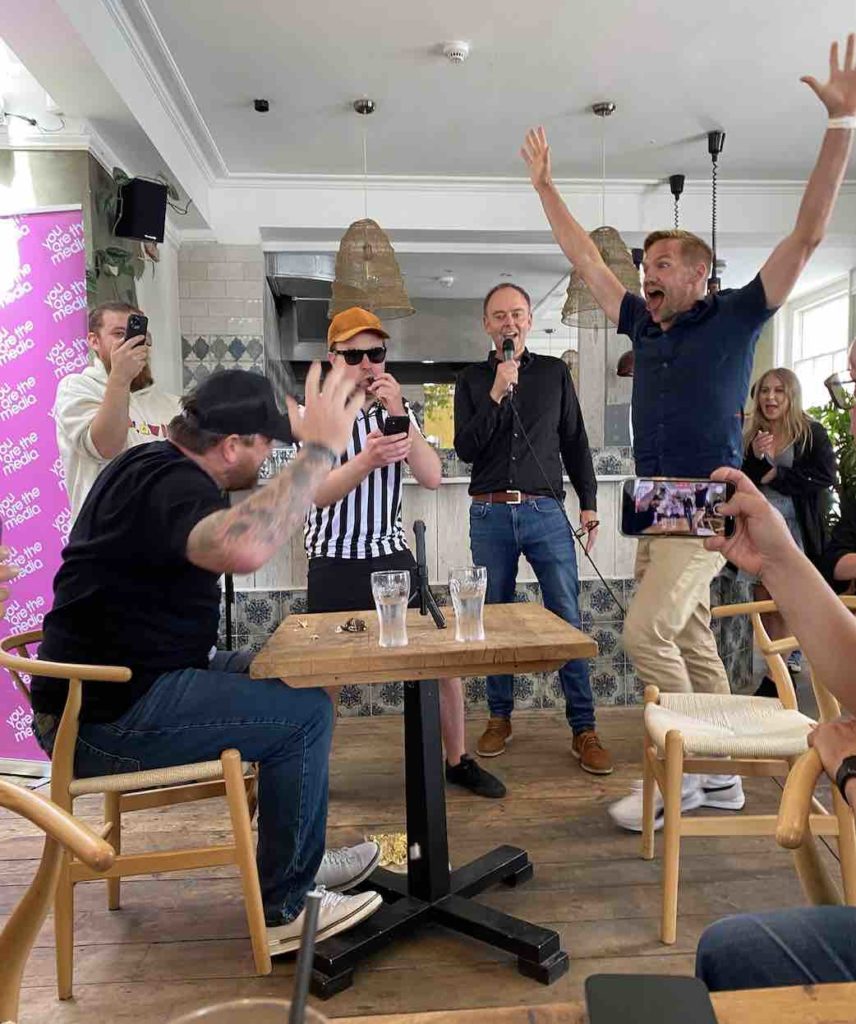 Better Together
During October '23 we introduced YATM as a collective effort. This means for external events (as well as our own), it's the collective wisdom of the group that supports others. This pic is from the Creative & Digital Careers Day at Bournemouth & Poole College.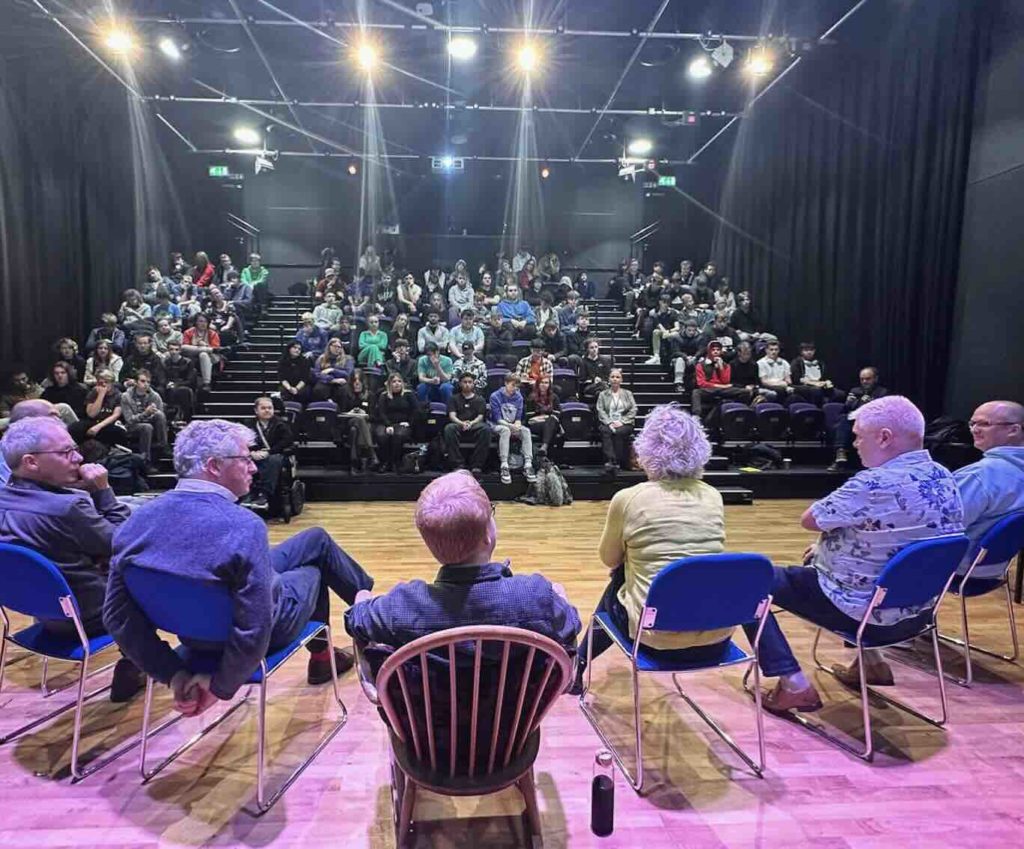 YATM Into Uni.
In November '23 we made a step to have live events in higher education. YATM Business Class is a round table discussion event, delivered by Bournemouth University students with the bonus of reaching out to the YATM community to share their experiences.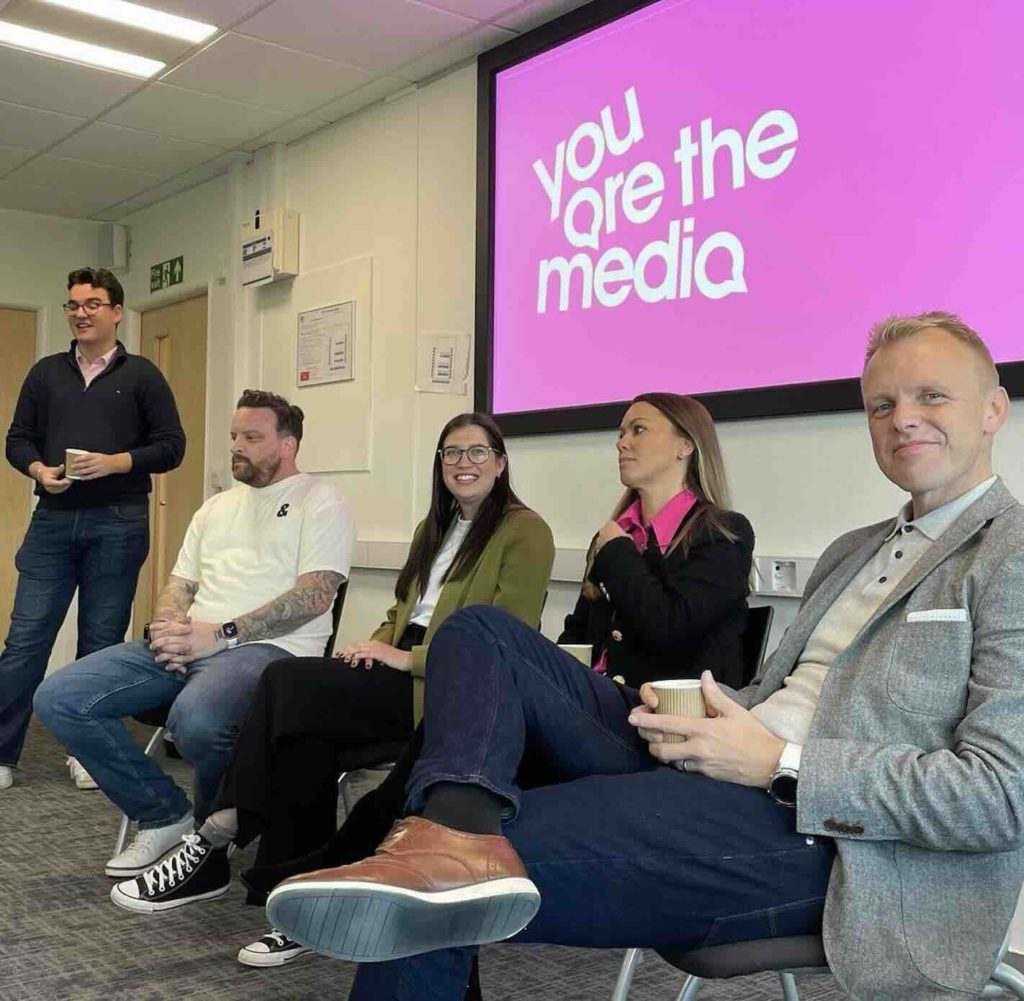 We Keep Swimming
What started in July '21 with the sea swimming, keeps going. Our Friday sea dips are part of the YATM philosophy to create places where people want to be. Maybe when you're down, or you live close to Poole, you can join in with us?
We Keep On Going
To everyone who reads the newsletter and comes to the events, thank you so much for being a part of this.  See you soon.