The Knockbacks Are What Defines You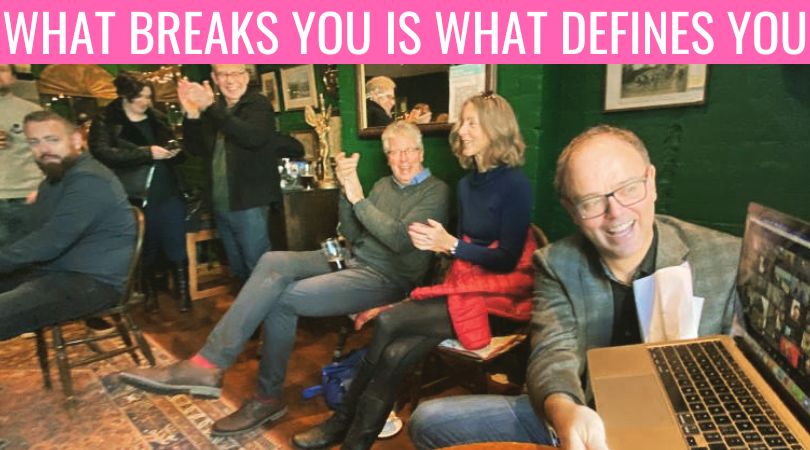 Your work can have meaning even after what you wanted to happen, doesn't.
For the most part, the scenarios and outcomes we all wish for, are far more likely that they won't happen.
This article is about digging deep and realise that you'll never be able to minimise errors, but that is where the great opportunity lies.
A Christmas Story
2nd December 2021 will be a day I'll never forget. For me, for all the wrong reasons, for others the chance to feel a part of something joyous.
It was the last YATM in-person event of the year and part of the hybrid shows we had created in local theatres and on Zoom. The prep and planning were focused (we arrived at the theatre three hours to set up before it started), and everything was ready. 30 minutes before we started, there was an electricity cut in the local area and everyone had to be evacuated from the Regent Centre.
You can watch Matt King's video here.
There were attendees on Zoom, there were attendees in a pitch-black theatre. Rather than accepting defeat, we found a nearby pub to still deliver the show. People in person, people on Zoom. The wi-fi then went in the pub. Whilst two scenarios out of our control, a power cut and a wifi glitch, it still hit me hard.
From the afternoon of the event to the following day, I felt embarrassed, demoralised, exhausted and upset. I'll always push the envelope but it all hurt.
My confidence and self-belief took a huge beating (perhaps a reason why there haven't been as many in-person events in 2022?).
However, during the afternoon Plan B, it seemed to bring everyone together and a real sense of togetherness happened. The party carried on and there wasn't a stream of people leaving the pub as soon as it finished. It became louder, people talking to each other, not one person was on their own and many stayed for an evening out.  
In the moment and following days, it knocked my self-esteem but became known as the realisation that people stick together when they feel a part of something.
It was this occasion that defined what YATM is all about. It was the realisation that your work thrives when the best-case scenario doesn't happen.
Resilience Always Has A Role To Play
Even though the day didn't work out as planned, it set the precedent for so much more.
If you can roll up your sleeves and have a central theme to what you believe in and an audience to serve, it is safe to say that things are never going to work out as planned.
Resilience and consistency can become good friends. Here is what Jay Clouse shared: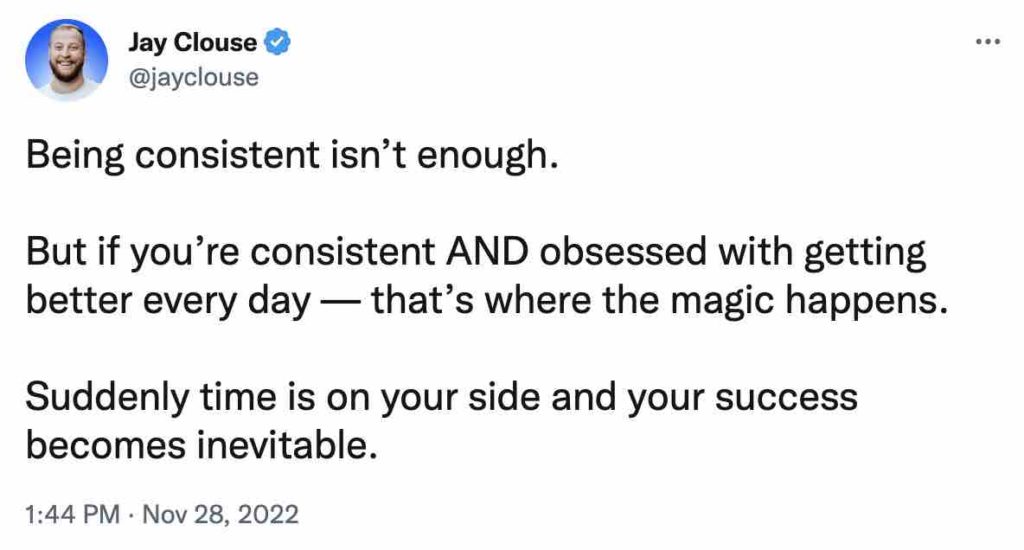 It takes effort to dig deep, but that is where change happens. It is easier to have a networking event than it is to put on a show.
Despite the arduous circumstances, reimagination, drive and wanting to do better provide renewed insight, despite the challenges faced.
The Meaning For The Future
12 months on, looking back at Christmas past, paved the way for today. What was painful at the time became a realisation it became a line in the sand moment.
We have to find our way through tough situations, as when you look back, it becomes the starting point for a better future.
What doesn't go as planned can produce greater opportunity. Never be downhearted when you know there is a job to do.
---
New ideas can be sparked. 
Inspiration and creativity can lead from discomfort. From the embers of the Christmas event, Liam Toms took the surrounding we were within, a pub with an old-school record player and board games, and come up with the idea of YATM Game Nite. We've delivered this in 2022 as a way for people to kick back and see others. We'll keep this going in 2023.
It can hurt, but you have people who fully support you.
Sometimes we keep going without looking around and seeing the people who raise the whole effort. During 2022 I have got to know others a lot more and put a greater emphasis on reaching out (read this on how to find community leaders). People need to be together, we need to bring people together. That's how we produce something that makes an impact. 
Knowing what's possible, doesn't make decisions easier, but it's a better path to progress.
There was so much out of our control from December 2021, but the whole message wasn't diluted from the day. The ability to rethink helped me make braver decisions. For instance, the YATM Creator Day is half presentations, half people working together. This ability to throw the 'conference' format up in the air comes from recognising that you can push yourself and still be relevant.
When you find new ideas and approaches, progress happens.
You have to keep going and look back at what you've done to help form a plan for the future. It's about being curious about what can be achieved rather than playing it safe in the short term and looking for recognition. Reaching out and acknowledging the people who are around the YATM campfire has helped to start the YATM Club (in October), a lot easier. 

If you create moments for people to bond, you keep relevant. 
The people who were in the middle of the storm in December 2021, all played their part. Everyone sang, everyone got to know others better, everyone felt a part of something. It makes you realise that what may not happen the way you want it to be, can still strike a chord with others. For instance, 12 months later, we are still referencing it!
It's Relevant To All Of Us
The experiences we are all living through at the moment, mean dealing with adversity, both professionally and personally. The future that comes from this means you are going to be stronger because of what is happening now.
We have to be ok with the setbacks and the knocks, as this means we can be more creative and driven from the experiences gained. It makes us more empathetic, more focused, and more determined.
There are going to be times when it all falls apart around you. I'd rather be able to do that and keep going, rather than stand still and do nothing. That way, you'll never learn and look into the eye of the storm yourself. 
Let's Round-Up
What can leave you feeling broken and dejected can end up defining you. There are moments to take it on the chin, but at the same time acknowledge the opportunity that can be presented, which you will never realise at the time.
During the 2021 Christmas event, it was hard to imagine that the following day was going to be better than the day I had experienced. As the months progressed in 2022, that day became a pivotal moment.
What doesn't work now, can be the spark for impact tomorrow. What is important is that you keep playing, that's an exhilarating place to be.