YATM Creator Day 2024: Together We Create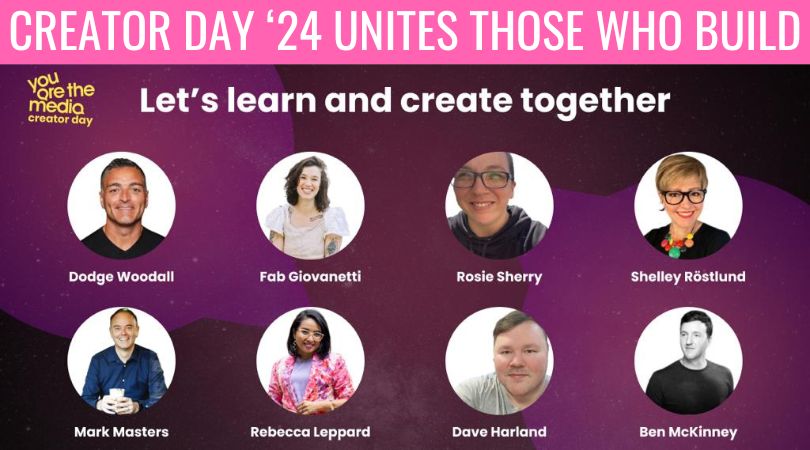 No one wants to stand still, the only way to make an impact is to persevere when you know the work is worthwhile.
The longer you remain at the helm, the more you can fine-tune and adjust in alignment with those who share your journey.
There are times when we've all got to take that leap and recognise that things don't have to be as tied down as they used to be. Understanding that our work resonates with a select audience, we can focus on tailoring the experience to precisely suit those who matter most.
It means you effectively work together, where you understand the group, and engage with each other to help create a new way of doing things, that helps to spread a new normal. 
This is the path to change – the refusal to accept the status quo as the final word. This path is also more enjoyable when people join in.
The Return Of YATM Creator Day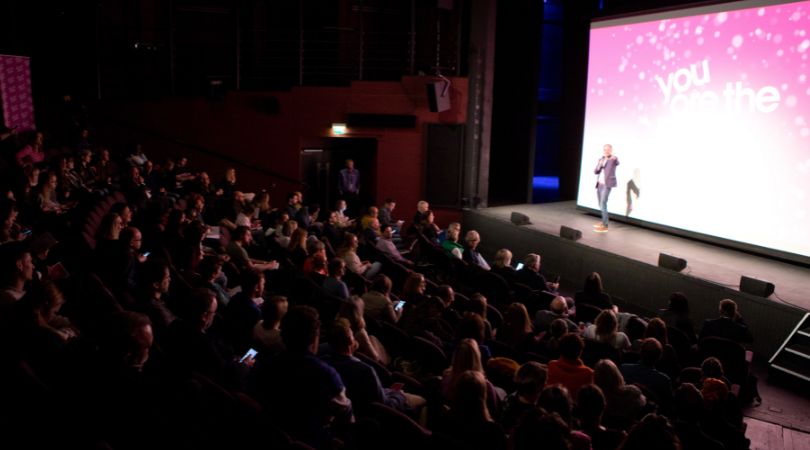 In 2022, we introduced the Creator Day format. As the world began to reopen to in-person events, we realised we had a choice. The online landscape offers efficiency and convenience, but these advantages come at the cost of weaker connections.
To justify your effort, there must be a significant return, something more than just pages filled with notes.
Traditional conferences often adhere to a rigid structure of sitting in a chair and passively absorbing information throughout the day.
WE'RE USED TO people on a stage talking to an audience. This is what we're all familiar with, but has become formulaic. Presentations can be there to guide and prompt, not a prescriptive start at 9am, and finish at 5.30pm.
WE'RE ALL TOLD that networking is important. Meeting new people is vital, but for the most part, only being social during breaks limits conversation and becomes prescriptive. At the same awkward wandering never helped anyone.
Yet, when people gather with a shared idea, something magical transpires. People become fully engaged in the moment, forming new friendships, sparking meaningful conversations, and sharing compelling stories. This environment offers a unique opportunity beyond mere networking.
If you can capitalise on that and make a special occasion for everyone involved, you can push the needle. If you can mix camaraderie and learning, then you elevate everything about live events.
What sets YATM Creator Day apart is the final afternoon session. Attendees form small teams and collaborate on creative content projects. Their commitment, encouragement, and mutual accountability ensure promises are kept. This approach sets YATM Creator Day apart, transforming it from a conventional event into a unique and deeply engaging occasion for everyone involved. 
This Is What Elevates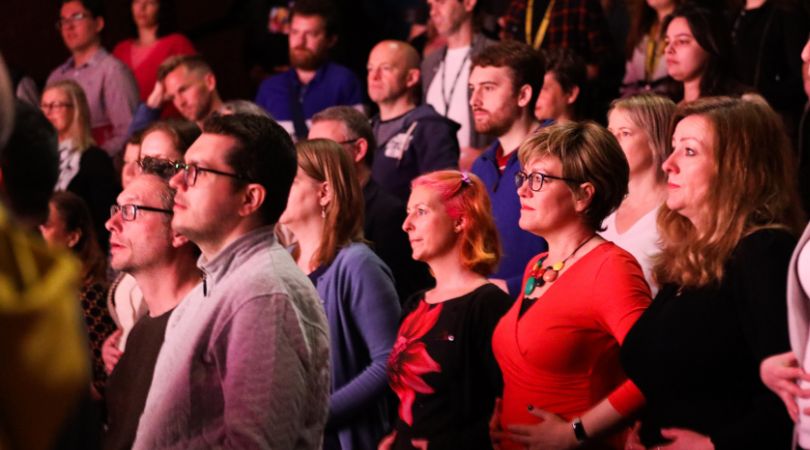 Over the past year or so, I have recognised that a team effort is so much more powerful than trying to do everything on your own. Our annual occasion, YATM Creator Day is like heading to a barbecue with friends and everyone brings something to the gathering.
We started annual in-person events in 2018 (smaller lunchtime events have been around since 2016). Handling 95% of the organising, management, and preparation took its toll. By the end of the 2018 and 2019 YATM Conferences, I was burnt out. It was a moment of reckoning. These occasions provide joy and energy, I didn't want to lose that.
A huge learning curve from the progression of YATM is that alone we are good, together we are great. We can now all be the stars of the show.
What happens is that learning, connection and doing help cultivate identity. People need a space where they know they're not alone, where they feel the support and encouragement of others, rather than just hope for it.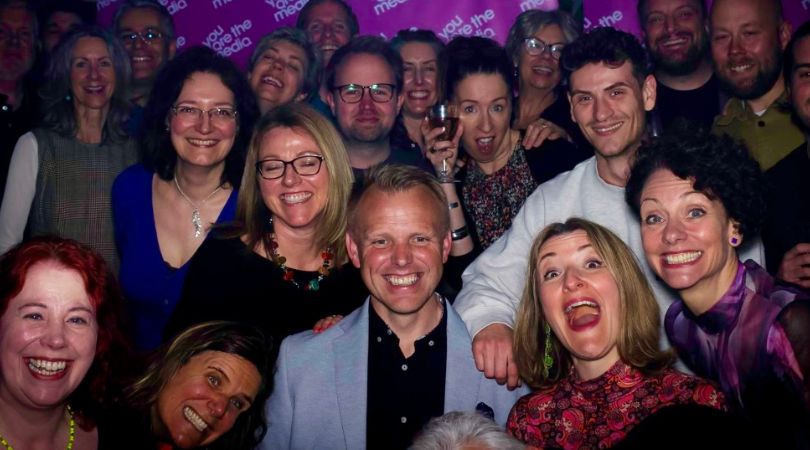 Here's what I've gleaned from organising live events and encouraging people to participate, a perspective that YATM Creator Day encapsulates:
---
— Shaping Identity.
Surrounding ourselves with people we trust contributes to our sense of identity. When we participate in an event and observe that we're part of something larger, a sense of validation washes over us. This differs significantly from pure online interaction. The ability to converse, engage, and connect with others creates a unique and gratifying experience.
— Effort & Reward. 
To initiate change, effort must be the driving force. Simply waiting for the world to come to you is not enough. You must invest time, energy, and resources. Although this process may require iterations, pauses, and reconfiguration, the pursuit becomes worthwhile when the collective benefits are clear.
— Community Support. 
Creator Day '23 revealed that being part of an independent creative space ensures support is readily available. A substantial social media following does not guarantee assistance when you need it the most, whether for shaping new ideas or offering support to others.
— Encourage Engagement 
Moving away from our individual workspaces highlights the importance of engagement. It may involve stepping out of our comfort zones, but the rewards are substantial. The more we engage and actively participate, the greater the returns, including support, recognition, and visibility.
— Push ourselves to deliver better work.
When you have no input, or feedback and no one to nudge you, it's easier to accept that your work is good enough. The problem is, it is in danger of sounding a lot like everyone else, which doesn't necessarily define what you want to achieve. Collaboration provides the impetus to move beyond mediocrity and stand out in a crowd.
— Empowering Collective Learning. 
The best ideas often emerge during collaborative efforts with peers who share a common interest. It's about digging deep together, where everyone contributes their unique perspectives.
— Carving Your Own Space. 
Creating your own space is far more rewarding than imitating others. This process involves recognising your values and beliefs and aligning them with your skillset. The goal is not to create more, but to create for the right audience, building lasting connections.
---
Let's Round Up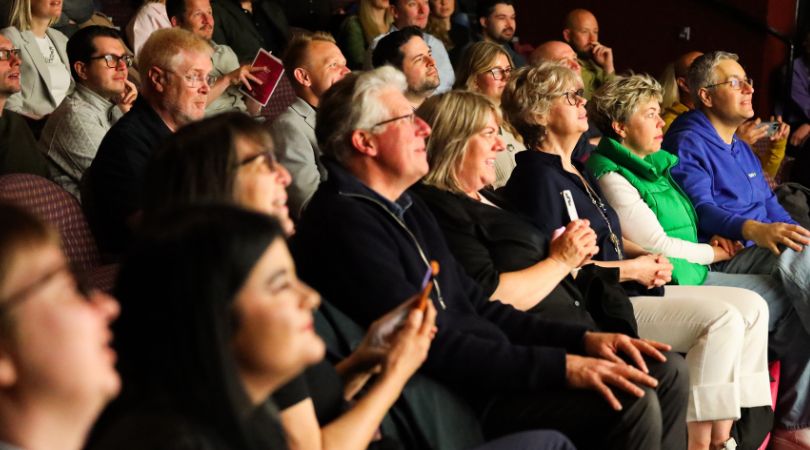 Collectively, we achieve more than we ever could in isolation.
YATM Creator Day signifies a shift from traditional conferences to gatherings that embrace meaningful connections. Collective learning serves as a catalyst for growth, and the ability to collaborate within dedicated groups unlocks new doors of opportunity.
Having a shared identity is important, it creates breakthroughs, knowledge to be shared, growth to be found and new opportunities to discover.
What this decade has taught us is that we are dependent on each other. It's not about standing alone; it's about being part of a united and stronger whole.
Save the Date and Book YATM Creator Day
YATM Creator Day is Thursday 25th April 2024 in the theatre at Lighthouse, Poole. The website gives you everything you need to know from where to stay, to hoping you join in for the Friday swim. We do this as a team!