You Are What You Say And Share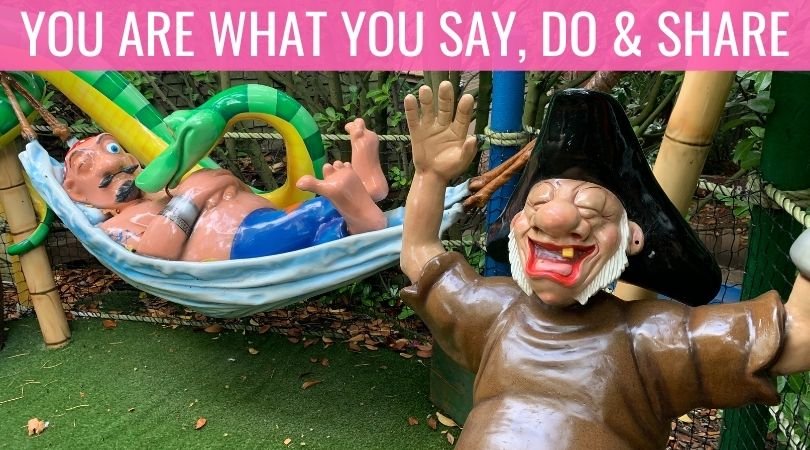 When people subscribe and join you, as your audience grows it means taking responsibility for what you say and do.
Your message sits in a variety of places, from a podcast on Spotify, to a newsletter in an in-box, to posts on social media, to a blog on your site. It is all tied together as a media representation of you (but we all know that You Are The Media, right?).
It is important to be aware of what you are sharing with your audience. You've got to stand by what you say and back it up, otherwise, the lines start to get blurry.
What's In The Zeitgeist
As an example, a lot of what is shared and presented seems to fit popular themes on someone else's own opinion and is not necessarily backed up with any facts.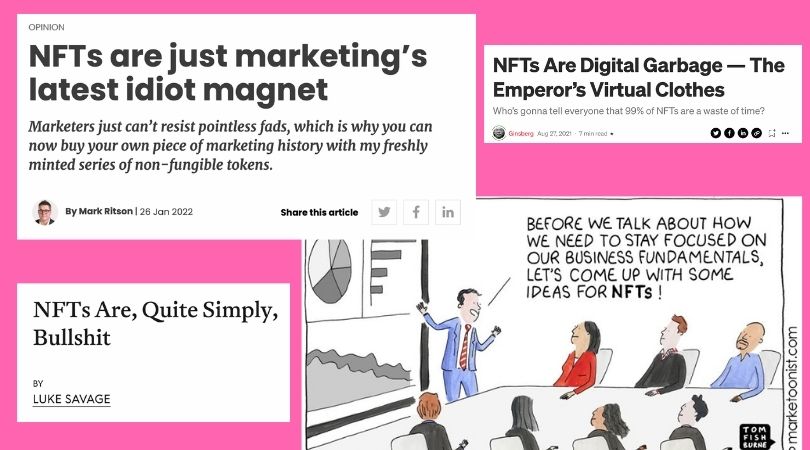 You don't need an education to be successful…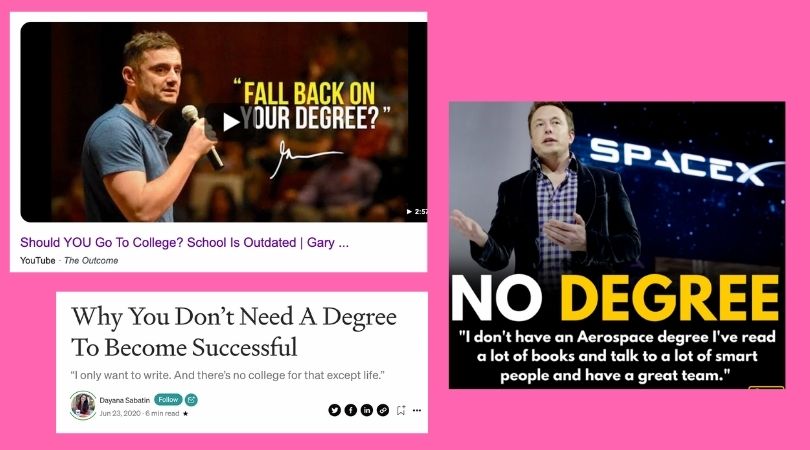 Or a wealth of continual misinformation.
A recent example of taking responsibility for our actions has been the backlash to The Joe Rogan Experience Spotify podcast and repeated Covid conspiracy theories. Artists such as Neil Young, Joni Mitchell and other prominent voices such as Brene Brown have left the platform based on the spreading of misinformation.
For Joe Rogan and Spotify this highlights two sides where there is a lack of responsibility from both the 'influencer' and the 'media channel.'
The pandemic has had a huge effect on people and to create more doubt via channels and influential people sharing misinformation only heightens the unease. When it comes to having a responsibility to your audience, if what you publish has a sign of contention, check what is said and look at the data to what you share.
The lesson for anyone looking to build their own audience and to be seen as a voice in their marketplace is that as your influence grows, the more obligation you have to others. For instance, the average Joe Rogan episode has 11 million viewers/listeners (Spotify and Nielsen ratings)
Spotify knows that Joe Rogan reaches millions of people and when it comes to the sensitive topic of vaccine indecision, what is presented needs to be verified.
What this presents is a lesson for us all when it comes to trust and being accountable for our actions.
But What About You?
Whilst you'll probably never have the audience size of Joe Rogan, if you accumulate any form of audience, there still comes a duty to the people who agree to receive information from you (from a podcast to an email subscriber).
You are lucky to have the ability to educate, inform, entertain and even compel someone to look at things from a different point of view. It demonstrates that you have a responsibility. When you say something with conviction it becomes bigger than random posts of self-praise and being boastful.
What if you looked at the work you create as your duty to others and that the time, thought and effort you put in, is worthy of people's time?
When you tune into having a responsibility it heightens the role you play.
---
Integrity
This means what you produce is fair and reliable. We don't need more opinion, we just need to know that someone's heart is in the right place. What you create is for people and with people, not where you are talking at them and look to create a pedestal for yourself.
Reliability
The reputation you build is though being honest. If people sign up to receive an email from you on a particular day, keep to that time. When people know you are reliable it can only help your stock when it comes to trust and more people realising they are coming to the right place. This also means more opportunities for you.
Relatability
Talk to people in a way that they can associate with. If your audience is other small businesses, then case studies of AirBnB, Red Bull and Lego are perhaps not as relevant. If you are looking to show people the way, you need to show what's achievable and how it can work for them.
Of Value
What you produce works when it is of use to someone else. It doesn't have to be deep dive projects such as investment in a book, more an appreciation of who you are creating for and your solution is valid to someone else. People need to find out how you figured things out and made them work, this is how you find traction.
Generosity
When people know you are creating work that isn't just a lead generation tool it becomes easier for them to connect. This means stepping up with ideas and a narrative that you choose to do, not because you have to.
Persistence
The longer you keep going, the easier it becomes to demonstrate a real sense of yourself running through your work. That means you know who you are and the people you create for. You have to be a participant in your community and make a difference that people can see. You can't just promote what you do, you have to prove yourself over and over again.
---
Let's Round-Up
Taking responsibility means you step up and put your name to everything that is associated with you. When someone looks you in the eye, they know it's coming from a place of truth.
Sharing the ideas you care about and your ability to back them up can help change things for the better. It's about how you present yourself and how you share your findings and proof that coincides with what you do and who you are.
People will judge you when you care enough to change things for the better and not generalised opinions. When you have a space to share and build a reputation and audience, there is an even greater need to be responsible for what you say and the people you direct it to. It can even become the enabler that builds your own trust and credibility. 
---
LET ME READ THIS TO YOU, CLICK BELOW
Podcast: Play in new window | Download