Reframing The Way Others Trust You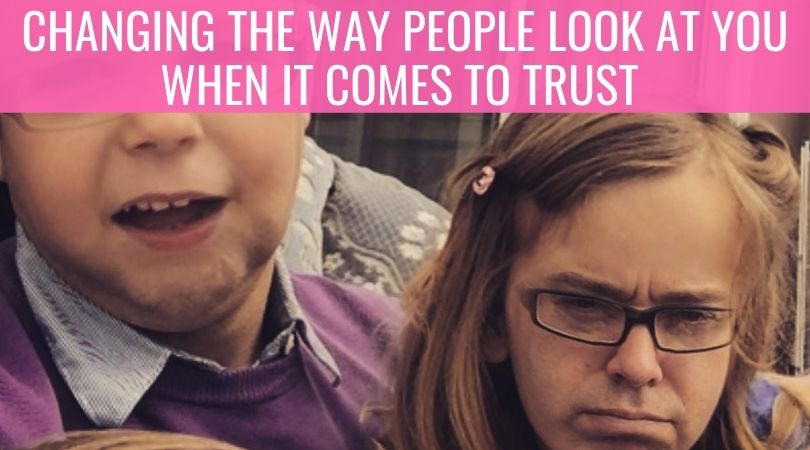 The 2021 Edelman Trust Barometer report has just been released and although it may paint an overall bleak picture, there is plenty of evidence that, as business people, we can create value for ourselves, our businesses, our communities and the wider world.

What Is It?
Trust is what all successful relationships run on. It's an asset that can't be bought, one that is earned and has to be constantly nurtured in every sphere of your life.
Since 2001, The Edelman Trust Barometer has undertaken a global measurement of trust, surveying 33,000 people across 28 countries each year, looking at how people view businesses, media and the government in terms of trust.
Where we are today is, that it seems trust has declined across every single one of those areas – business, media and the government – with everyone, over the past 12 months taking a hit, be that from misinformation, volatility or unrest. And this has affected how we look at the world and those who represent, speak for or have a responsibility for others.

With the bar so low, a trend that had become apparent a couple of years ago, where businesses emerged as the most trusted institutions, continues. In the last year the media took a particularly big hit, with the survey finding that trust in news sources is at a record low. The report points to "a new era of information bankruptcy and a trust ecosystem unable to confront it."

Let's Share Some Of The Findings
In the words of Shakespeare, "Love all, trust a few, do wrong to none." This gives us a basis to build on.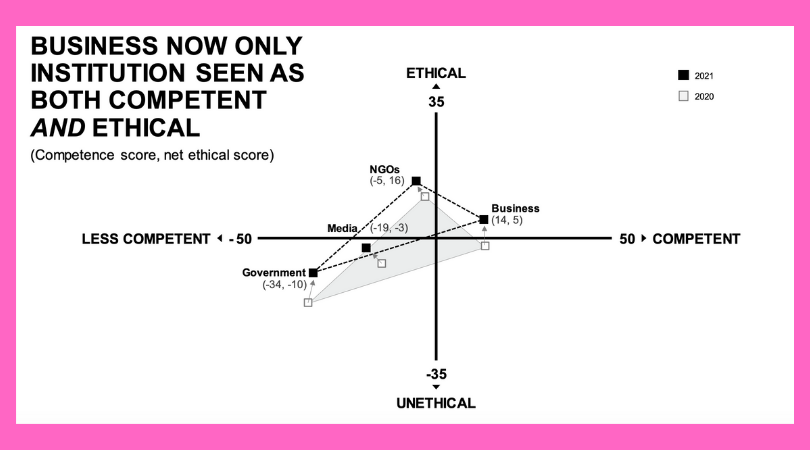 With business being viewed as more trustworthy than government in the majority of countries surveyed, there's significant opportunity for business people to step forward and build audiences around the ideas they believe in. By being able to do this can make a positive difference for the collective good.
Another finding revealed that people are choosing to be 'more local in' who they trust (below). This plays into the idea of relatability. With trust in our government leaders declining year on year, stepping up to be a voice within your own community suddenly seems to carry more weight.
Being open and sharing the facts is where strength lies. Honesty and a willingness to present the good and the bad times, are strong cards to play – when you deliver relatable learnings, you stand a better chance of more people choosing to listen to you.
Employers are now regarded as one of the most trusted sources of information over government, NGOs and the media (below). This means you can fill that trust void and embrace the change that is happening. Those who can speak up and communicate are going to be the ones who can take their businesses (and the communities they work within) forward.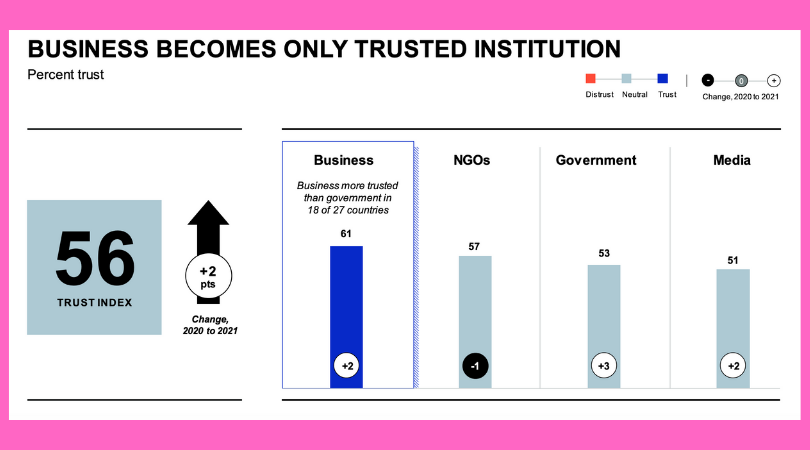 What Does It Mean For You?
Reports, such as the Edelman Trust Barometer present a scenario for how businesses can behave.
I look at it in three ways:
— You can go unnoticed. This is where a company is a bystander, and more a number within a marketplace. There is no voice behind the company and more effort in the company logo (and something to stand behind) not the people who make up the business.
— You can pretend. This manifests itself as a tendency to brag, clouding the true picture. It can be a company or person broadcasting (one-way) about what they have achieved but not being able to hit their stride with their actions and find consistency in their message. By shying away from presenting the true picture, they fail to create buy-in around them.
— You can choose to be trusted. This is about authentically communicating what you're doing, struggles and all, and developing consistency in the back and forth between those around you. As an audience builds over time, the person or company, becomes recognised as a reliable source of information and the payoff is that everything you do, including sales, can grow.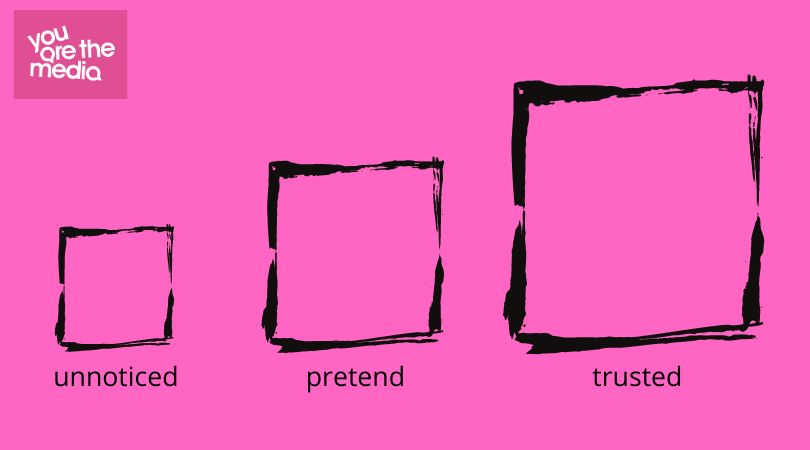 A Checklist To Achieving Trusted Status
As Mark Schaefer (who is also part of the You The Media Month Of Learning) said, 'the most human company wins.' This is a sentiment that can also be a strategic move.
This is how you can set yourself on track to becoming trusted:
---
Share the real people behind your content.
Never hide behind a faceless 'contributor' or even worse, 'admin.' You can bring others together far better behind a real person, or people, who work in your business than you can behind a company logo. It's all about the faces that make up the delivery.
Recognise it is personality that encourages connection.
The way you reach out to others in business should be the same as you would in your personal, everyday life – human to human.
You can pay people to shout your name down the street, you can put a sizeable budget into social ads but that's not how you earn trust. Trust grows from the right people seeing you, time and time again.
Create something that aligns with what you believe in.
You need to check that what you are going to step forward with, is something you wholeheartedly believe in. Plus you have to prove it. For instance, empathy, purpose and compassion are just empty words if you don't go out and demonstrate how you and your organisation brings them to life every day.
Be prepared to never leave town.
Sharing a few posts and losing interest is a waste of energy and time. People are looking so you have to stand by your convictions, week in, week out.
Be present, real-time, in your relationships.
Automation is all well and good, and sometimes necessary, but you have to balance it with being there – responding to people and also reaching out to them in a way that builds conversations. It's the back and forth and being inclusive that offers the best opportunity to become a trusted voice. Read how you can build an engaged audience.
---
Let's Round-Up
The report says "in times of turbulence and volatility, trust is what holds society together and where growth rebuilds and rebounds. Every institution must play its part in restoring society and emerging from information bankruptcy."
Successfully emerging from information bankruptcy lies in the ability to: act first; lead with the truth; share reliable information and find partnerships to support and grow stronger together.
People are exhausted with being lied to, let down and ignored. The people who decide to work with and subscribe to you, need to feel seen, acknowledged and engaged with. This can be done.
This presents more than just an opportunity for businesses and business people, it is becoming a requirement in troubled and challenging times.
2021 IS THE YEAR TO GET YOUR CONTENT MOJO BACK, COME TO THE YOU ARE THE MEDIA MONTH OF LEARNING, READ MORE HERE