Create With Clarity of Purpose. The Biggest Lessons Of 2019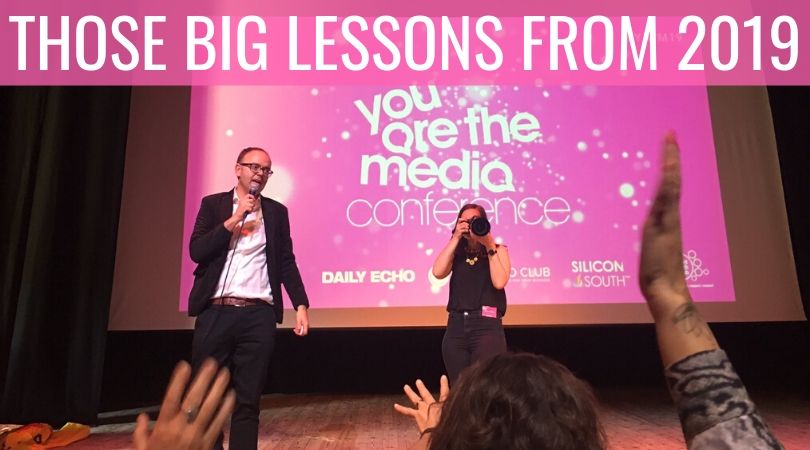 When you consistently create content that stems from a central organising message you reinforce the meaning you have for others.
This has been my biggest lesson in 2019. Having clarity around who you are, and how you help, makes it easier for others to come to, and stay with you.
In these challenging times there's never been a greater need for businesses and organisations to step up and share how they connect the dots within their marketplaces. People are prepared to trust others that they identify with, as seen in the Edelman Trust Barometer this year.
This article is about unshackling yourself from seasonal predictions and searching out the next new thing and instead, looking back and taking a moment to reflect.
— You want to create something that encourages customers/prospects to hang around
— You want to create something where your audience will advocate for you
— You want to create something where you remain relevant
— You want to create something that's yours and doesn't borrow from others in order to get your message out
Rounding Up 2019
With each passing year, the goal of You Are The Media remains firmly rooted in the same premise: You can genuinely build a space you own, one that your audience will buy into, subscribe to and buy from, when you have a clear narrative underpinning everything you do.
Building from that, this what I've learned in 2019 about nurturing your space and developing your audience:
---
You have to show people how it may look for them.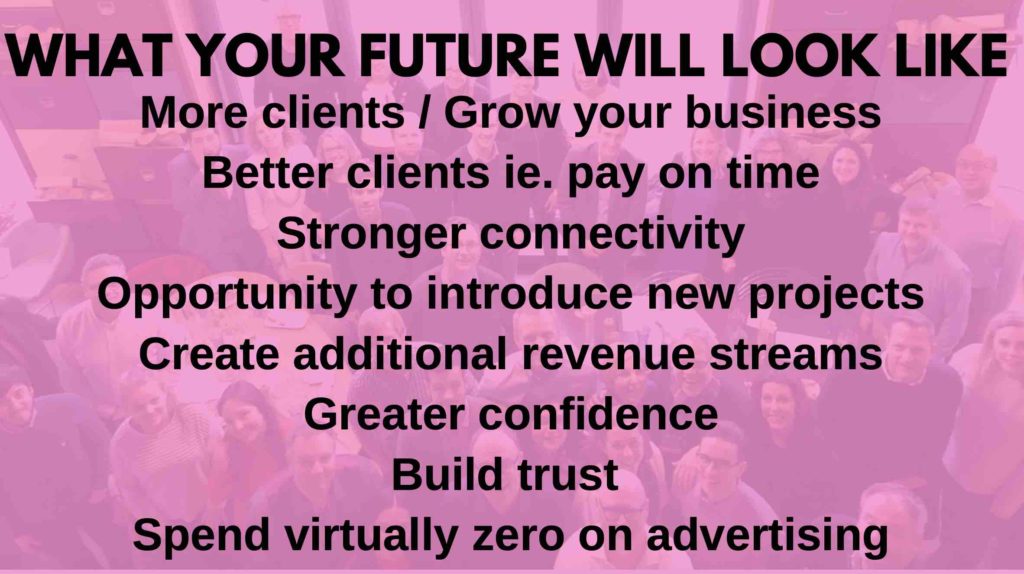 Earlier this year, I ran two events (labelled the You Are The Media Winter Tour): one was great, the other one bombed (people walked out). The biggest difference was a simple tweak. In the one that went well I shared a slide that highlighted what the world would look like for those who adopted an owned media approach. Once people understand what something could mean to, or do for them, it becomes easier for them to trust you. Read this article on the importance of marketing with people.
Lesson: Just because you know how it all comes together, doesn't mean that other people do.
Cherish the people who stand with you.
You don't need to be chasing people of influence to validate what you do. If people come over to you and enjoy their time with you, then it becomes your responsibility to create a home for them.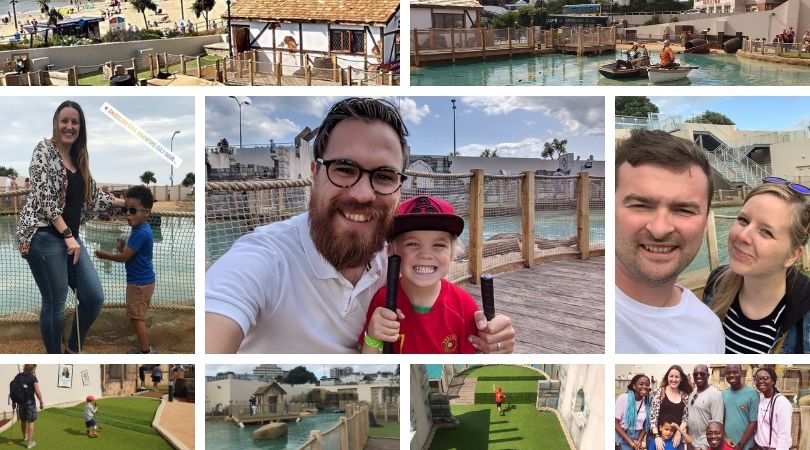 During the summer, working with BCP (Bournemouth, Christchurch and Poole Council), everyone who was part of the YATM community had a code to play crazy golf at the new Smugglers Cove. In exchange for a free round of golf, they were encouraged to share their pics on social. Click here to read how this worked.
Lesson: A message that is shared and repeated by many people in a group carries more power than a message coming from just one voice.
A database doesn't mean anything unless people are engaged.
My deleting the entire You Are The Media database was something that became a pivotal moment of 2019 for me.
The first email sent after the summer break was cobbled together from those who had subscribed via upscri.be, people who had attended events and from my adding people on to the list who I knew were a part of the community. It resulted in a database cull from around 2,500 to 900 email addresses. However, from this smaller audience, open rates almost doubled. Looking at it at the end of 2019, the database stands at just under 1,300 people. Read the horror story of how I deleted my email database here.
Lesson: A large database, doesn't guarantee people turn up for the party.
Create occasions for people to enjoy.
In January, You Are The Media 2020 conference speaker, Trevor Young was travelling through Europe (his home is in Australia) with his daughter. We put together an afternoon event where Trevor shared what was coming up in his new book, Content Marketing For PR.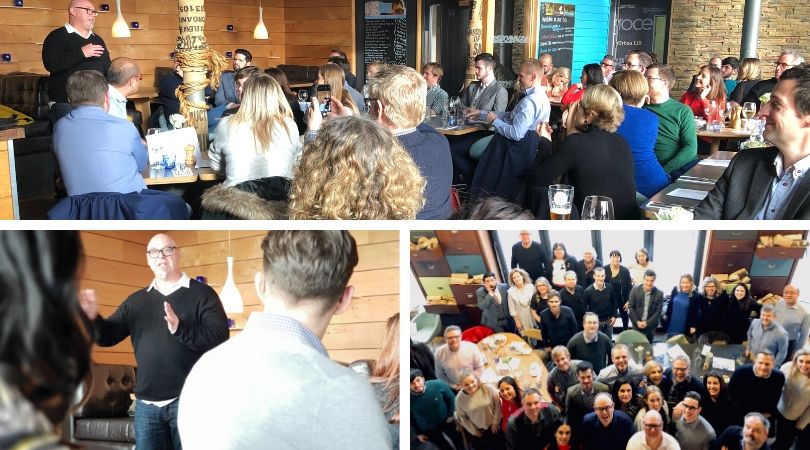 Then, just before the You Are The Media conference, in May, Mark Schaefer, stopped over to present his Marketing Rebellion talk in Bournemouth. It's good to make the most of opportunities as they present themselves and create occasions that bring your audience together.
Lesson: It's important to create enjoyment, as well as sales.
Become a part of the place you create within.
Localism may have been around as a buzzword for some time, but 2019 was the year that businesses really took on board the need to position themselves as being a part of the town they live and work in.
As highlighted above, notable people from the world of marketing came to the seaside. Mark Schaefer says, "Don't be in a city. Be of the city." It is important to give your work an identity, not just in what you do, but where you're physically coming from. For instance, a differentiator for me has been this thing around the seaside.
I want to create this idea of play, kicking back and a place that has an abundance of clean air and being at ease. This appeals to people from other parts of the UK and beyond and the world. In 2019 I took this even further by recording a video each week from my beach hut.
Lesson: It's important to connect what you do to a location. Market your place, not just being in a marketplace.
Going small, but growing is ok.
Live events always come with that goal of filling a space and getting anyone and everyone to come along. Looking beyond just events there always seems to be the need for more: more podcast listeners, more connections or more viewers.
What is more important however than just "more" is that what you're creating has meaning for others. The You Are The Media Conference takes place in a theatre that has a capacity of 150 people. I am happy with this, I'd rather fill a finite space up with people who are engaged, rather than find a bigger space and ramp up the goal for more. Read this article on big does not mean success. I love this from Bernadette Jiwa who says, "Going small is the new growth strategy. It looks like we are circling back to a time of more care and connection. I believe that's what our customers (and we) want."
Lesson: You can make a profit by marketing to the right audience, not the biggest audience.
Failure is a part of the process.
Alongside the disaster of deleting the YATM database, 2019 was also a year of introducing new ideas that didn't necessarily work. October was the month we'd penciled in for launching the You Are The Media Lunch Club in Bristol. Hardly anyone signed up. We set a target of 20, 11 people booked on.
I now get it. People were being asked to step forward and be present in a space they were unfamiliar with. The new YATM website is now a stand-alone site that explains everything for people who are coming on board for the first time. Lessons learnt – we'll now be launching the Bristol project in February 2020.
Lesson: Taking something from being unfamiliar and unknown to being known and familiar, takes time.
---
More Quick Lessons From This Year
Three other notable lessons from 2019 – things I didn't know in 2018:
Find ways to save time, so it's not all on you
More people have helped this year to make the sum of YATM's parts better. People such as Chris Huskins, John Espirian, Kerrie Reeves, Sarah Mulcare, Justin Cohen and Eva Seymour have become part of the YATM 'production.' I look forward to welcoming Fleur Cook, Hannah Coton and Ben Roberts on board in 2020.
Social media can still be a magnet to steal from
It is possible to steal from social media with the objective of bringing people to you. Play by someone's rules, but find ways to tinker with them, to your advantage. For instance, this gem from John Espirian shares how to add a link on your LinkedIn to bring people back to you.
Invite others to step into your arena
When something is established, known and familiar it becomes easier for other people to make a contribution.
It felt easy to ask Justin Cohen to host the last YATM Lunch Club after three years of me being the person at the front of the stage. He did brilliantly and people warmed to him. The bigger something becomes, the easier it is for others to say 'yes' and join in.
Let's Round-Up
As more people join you and your audience builds, your profile grows. You become your own best asset.
If 2020 is the year you want to build something that is yours and not rely wholly on outside sources such as Adwords and adverts, then frame everything this way: share your narrative and what you stand for; make it easy for people to subscribe and join in; bring people together to meet each other and commit to sharing your thinking in public.
Marketing communication comes down to the same basic idea – building engaging stories and a narrative that illustrates the value of what you do to other people.
The places to take hold of and own are there for the taking, resources are plentiful and bringing people in to your fold can be one of the most rewarding adventures to embark on in 2020 and beyond.  
IF YOU'D LIKE ME TO READ THIS ARTICLE TO YOU, CLICK BELOW
Podcast: Play in new window | Download