Create To Learn & Figure Things Out For Yourself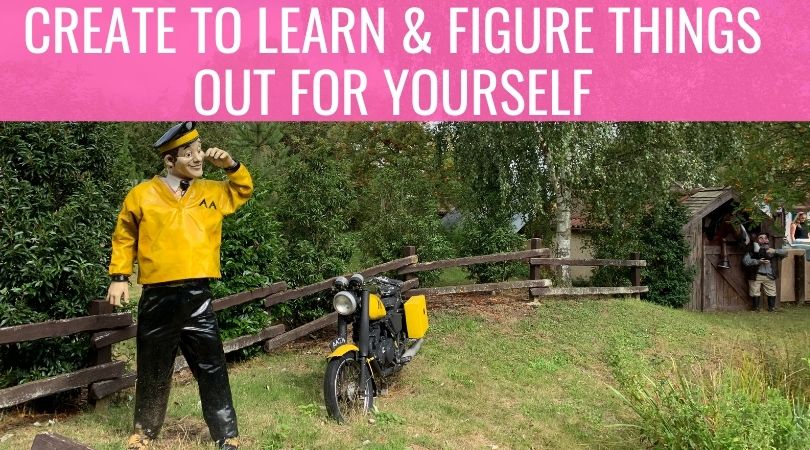 The content you publish for your audience is also a way of developing your own learning and creating a space you can continually come back to.

If you want to inspire others, look to yourself and ask what you're getting out of the whole process of content creation.

From my side, I think of every new initiative as an experiment I can learn from, sharing what I discover as I go along. When you're immersing yourself in something, it helps to have a platform from which you can aerate and explain your own trial, error, success and understanding.

The reason I do this (and you can read it all here) is to give myself a clearer view of the present. For instance: 
---
💥 As the pandemic tightened its grip, those who were already creating content found they just had to just keep going
💥 When we launched YATM in Bristol, we filled a pub, how did that happen? Because initially, when the event was first announced, we had just six people booked on (and we found ourselves having to cancel the event)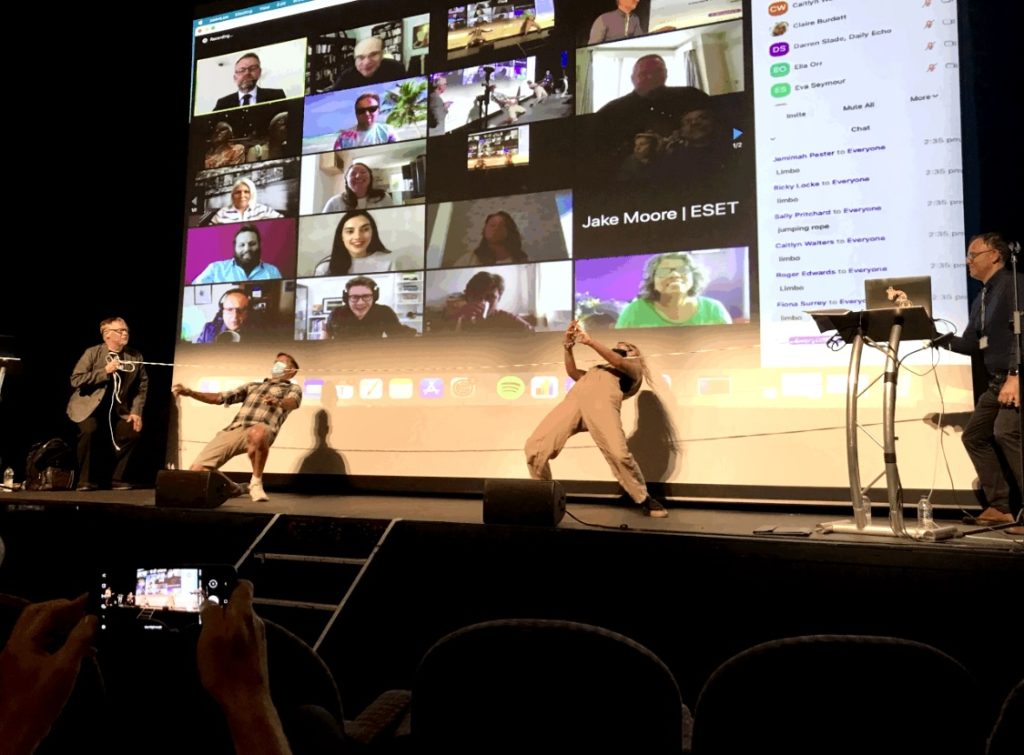 ---
When you blog or share audio or video, it's not just about attracting clicks, shares and engagement, and achieving an uptick in awareness and reach, it's also a way of sharing your own learning to check back in with yourself and help others benefit from that. It's not about sharing successes around product updates or self-congratulatory messages of client or award wins, it's thinking it through, taking a scrapbook approach of figuring things out in plain sight.
Having a place to document, but also knowing that you're not always going to get it right, is important. It doesn't always have to be about who is reading, watching, listening but your own goal of creating and charting your own breakthroughs and realisations.
How My Own Experiments Work…
A lot of what is published is based on my own experiments, highlighting what works, what needs adjustments and what doesn't work. When you have a place such as this to share your thinking, you do your workings out in public.

Why not start thinking about your own experiments and then feed back how it works. Here is how I approach it:
Keep costs low.
As you start out, keep costs to a minimum. For instance, hiring a fantastic venue such as Lighthouse, Poole costs thousands of pounds. For our YATM Online Offline trial event, it was a way to work with Lighthouse and demonstrate how business events of this kind could work. This meant that exposure, as well as a potential new audience visiting, worked for both sides. What we were doing was trying out a first (using Zoom on a cinema screen) and the venue was able to launch the idea of this new hybrid concept for businesses.
Deliver something you haven't done before.
Doing something you find straightforward removes the element of risk. For instance, a topic-based webinar is relatively straightforward to do. However, what if that webinar had different elements to it with live polls, audience interaction, a panel, a Q&A towards the end and had a real flow to it? This is what I mean by doing something that isn't easy. Easy is following what others have done.
A quote from David Bowie sums this up perfectly, "If you feel safe in the area you're working in, you're not working in the right area. Always go a little further into the water than you feel you're capable of being in. Go a little bit out of your depth."

Encourage feedback.
The more open you are to input from others, the more relevant you can be to them. People learn better when they take things on board together. Bring your own way of doing things to the party, putting the spotlight on the process. Read about the importance of continual evaluation.
Feel slightly uncomfortable.
This means making that decision to step forward, but also accepting that feeling nervous and anxious is all a part of the process. When you do something for the first time (have a look at what we've done with YATM over the years) you do it because over time, you can get better at it. Doing things that have made me feel uncomfortable, such as public speaking or delivering a conference, have helped shape who I am today. Over time this has helped with my self-belief and drive to make things work.
Don't be hard on yourself when it goes wrong.
Getting it right all the time probably means you're taking the easy routes. It might be tough to accept that things don't always work out the way you want them to when it seems that others are sharing how successful they are. Looking around, however is a huge distraction (read this article on growing your audience from zero where I explain more on this).
Be tuned in to the overall result.
Having the guts to explore and experiment can put you in a place that enhances your visibility and market positioning. What you end up achieving may be slightly different to the goal you set out with, but the process of sharing and learning as you went along plays a crucial role in helping you gain momentum.
Let's Round-Up
Putting the emphasis on learning has been a good way to deal with the bad news, uncertainty and disappointment of the past 18 months. When you do the things that others maybe aren't doing yet you forge ahead carving a new path that others can then follow. The benefit to you is that you'll be two steps ahead.
The content you create helps shape you. It can also become a focal point for others, demonstrating to them what they could do. It takes a lot to step forward but remember your breakthroughs and lightbulb moments can help others. If you've figured something out for yourself, don't hide it away, share the recipe – it proves you've done the work.
LET ME READ THIS TO YOU…
Podcast: Play in new window | Download