How Your Credibility Helps You Build Your Audience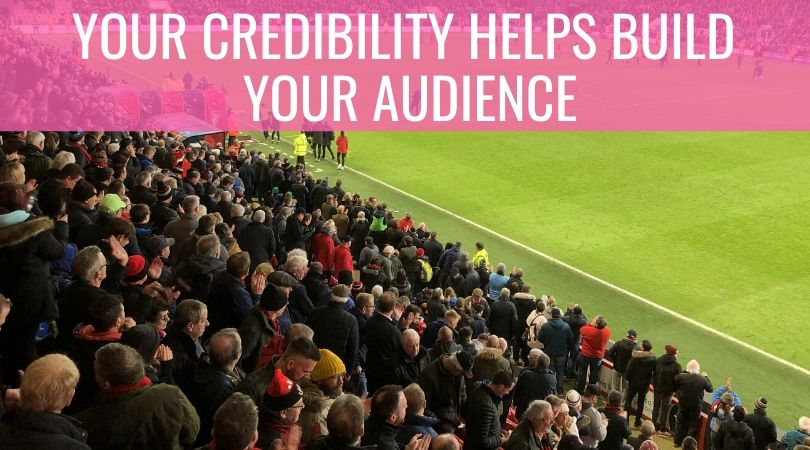 To stand in a place of authority and people to gather around you is to show up and consistently share your point of view.
"I was wondering how you made the connections necessary to build up your brand. Whilst I understand that providing content that people want to read gets you in front of a wider audience in your Thursday emails, how did you get discovered by the local press and an audience across the area and country?"
This article looks at what it takes to build a reputation that helps you carve out that position of authority, and helps move your business forward too.
All credit to Tom for getting in touch and asking the question and, as a tip, questions from your audience, be they subscribers or customers, are one of the best places to find great material for your content.

The short answer to Tom's question is, it's all about building credibility – not just among your clients and customers but within your industry or sector, and within your local area.

Why is Tom's question relevant to you too?

Building a database and being able to control and direct who you reach out to, comes from attracting people's attention. The bad news is that no one is entitled to just reach out and have people say 'yes' to you. The good news is that attention is something you can earn, over time by putting in the right sort of work.
No relationship of any value has ever been built through a quick win such as asking someone to buy when there's been no prior connection. You can't ask people to sign up for your online course just because you've spent a huge amount of money on the tech if you've not put much in by way of building a rapport with your audience. There's always a cost that goes beyond the financial.
So, the longer answer to the first part of Tom's question around building those connections is that it comes down to showing up consistently and building something where others can see that time spent with you is going to be worthwhile for them.
Nothing makes me any different

There is nothing that makes me any different from anybody else, I decided to build my own space for people to come to, away from the social channels, but taking from them by any means necessary (read more about that here).
If I could prove to people that it was something that could work for them (and use You Are The Media as a vehicle to prove it), then they are trying it out for themselves would be less daunting and, as they joined me as I documented my journey, they could also see that I was accountable.
With a marketing and adland background, I established YATM from zero in 2013, and spent a huge amount of time and effort figuring out how to build an owned media approach that could work. This included making mistakes such as failing to be clear enough about what I was doing and who I was for, in the early days, and falling into the trap of believing that jargon conveyed authority (I go into my jargon-filled days in greater depth, read here)
When I began YATM, I didn't have the credibility to be taken seriously. That lack of awareness is the biggest obstacle you face when you start from zero.

It starts and ends with the content you share and the people who gather round
To be discovered and get noticed, you have to share good quality content – helpful information and a point of view that has your stamp on it, and that hasn't been done to death elsewhere.
However, good quality content is no way near enough. You need to be constantly promoting yourself, acting as your own tour manager and so building your own credibility.
The more people that trust your audio/writing/video, the greater your reach. If you want people to come to your side and stick by you, they also have to see that you show up consistently and are not going to let them down.
It's not just what you know
Your work starts to gather momentum when you have the right people behind you. These may not always be clients, they could be followers or subscribers, or even people within your sector who can help you share your message, have their own audiences and authority, and can contribute to furthering your reach.
Referring back to Tom's question, "how did you get discovered by the local press and an audience across the area and country?" It comes down to working hard to get to know the right people on a professional and personal level.
This is not about going to as many networking events as possible but identifying the people who can help amplify your reach. I reached out to Darren Slade, business editor from The Bournemouth Echo in 2015 and we are now close allies. It all started with having a topic that I thought would be relevant to his business section and asking, "Can I buy you a coffee and chat about it?"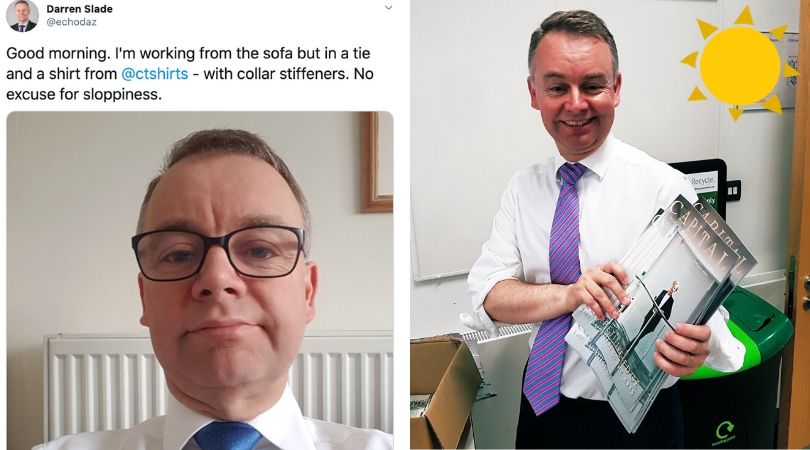 The network (or contacts) you build can become your mentors, people to talk to about new ideas and advocates for the work you share. Every opportunity to get to know someone is an opportunity to grow your credibility.
As credibility builds it becomes easier for people to say yes to you. For instance, the YATM Lunch Club Online has seen some noted international industry names such as Mark Schaefer, Margaret Magnarelli and Andrew Davis taking part and feeling they're members of the YATM community too.
The people who you consider the most difficult to reach are probably the ones you most need to reach out to.
Being Credible Comes Down To…
Being discovered on a local level and then taking it further afield, where credibility drives your progress, breaks down as:
---
💥 Finding your hook. This is something Andrew Davis shares where you 'put a simple twist on a familiar theme to ensnare and entrap your audience.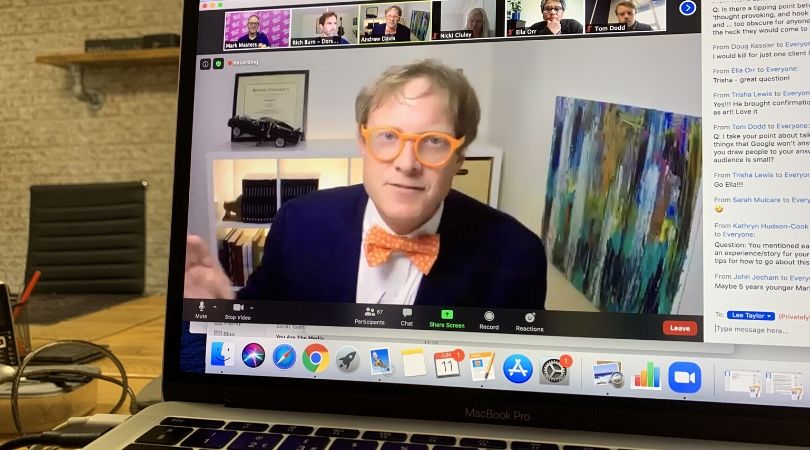 💥 Having absolute control of one thing. If you have an email list, you control the email list. It is your responsibility.
💥 Building close relationships. From the local paper to initiatives such as Dorset Growth Hub to building relationships with people further afield, from John Espirian to Trevor Young, it feels good to have others feel they are a part of something you're building.

💥 Proving to people you genuinely care. You have to show up, do the work, be present and always respond to people.

💥 Growing one space, getting confident and then building on that. As you start, you want people to become familiar with your home base (website, podcast) which then means it becomes easier for them to join you when you extend your activity to a new medium or initiative.
💥 Discovering the big hitters. These are the noted people within your industry to whom you reach out to directly or else let know that you're listening to them by commenting on their work on Twitter or LinkedIn.
💥 Knowing what your journey is going to be. When you are clear on the overall purpose you serve for others, it's easier for them to come stand with you.
💥 Being approachable. This is where you recognise that your personality is more important than making sure your logo looks pristine.
💥 Backing up everything. It would disingenuous to suggest behaviour to others when you have not lived it yourself. Always deliver the proof, not assertions, assumptions and claims.
💥 Shunning the obvious, but championing simplicity. No one wants to read another article on SEO tips or how to get higher email open rates. Your role is to put your slant on the corner of the market that you want to own.
💥 Refusing to compromise. Shortcuts and hacks (buy followers, buy ads) abound but to build credibility you have to stay true to what you believe in and stand for.

💥 Showcasing others. If people make a commitment to you, give them a chance to be in the spotlight and feel important too. For instance, at YATM Lunch Club Online we have the #winning section to highlight the things that have brought joy to people's lives.
💥 Accepting you will get your turn, but it might not be right now. Being recognised as credible within your industry is an ongoing venture, it doesn't happen after three months and then stop. You have to be in for the ride – it's the journey that's fun, not looking for the finishing line.
Let's Round-Up
Building your brand and being discovered by others comes down to the credibility you earn through what others think, not just what you say.
When you start, you have to be comfortable that the effort you put in will only be recognised further down the line. Three blog posts in, you may be outspoken, but you probably won't be influential. If you produce and share your narrative from a place of truth and empathy consistently, the effects will compound.
Being discovered and achieving a position of authority is never something that's passive, "build it and they will come." You have to put as much, if not more, work into promoting your content, as you do, creating it.
The key lies in doing the work and building your network of connections strategically, looking for the people that can help amplify your work and thinking about how you can help them. 
LET ME READ THIS ARTICLE TO YOU, CLICK BELOW
Podcast: Play in new window | Download