How To Make A Side Project Work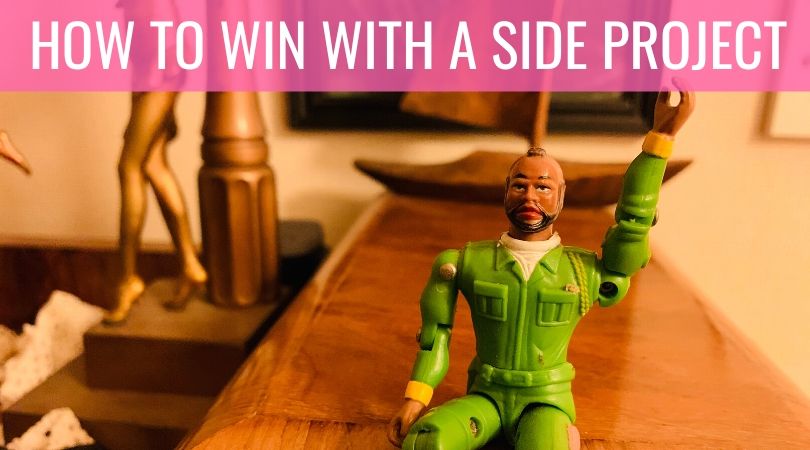 Building a side project – something you really care about, from the ground up – can offer you the feeling of ultimate control. However, it can be also become a path that leaves you penniless and broken.
It feels hugely rewarding to start something that's been nagging away at you for ages and then write, post, record and broadcast about it, to spread the word. The ways and means of doing this are, after all, so much more accessible to everyone now.
However, you have to be realistic.

In this article I'll be sharing my own experiences and the factors you have to accept when embarking on a side project, as well as ideas for how to keep sane and ensure you can stay with it for the long run. I'll even touch on creating a business that can, if not quite become your main focus, hold its own.
The rewards are potentially massive but this article is intended as a leveller, so that before you jump in feet first with your idea, you'll have covered the basics, giving yourself a better chance of winning the day.
Let's Define
A side project is something that sits away from your main source of income. It's something that lives separately from what you do day-to-day and works best when it aligns with values you already hold and complements your everyday role.
It's also something that will demand a significant amount of your time – time that will have to be carefully managed.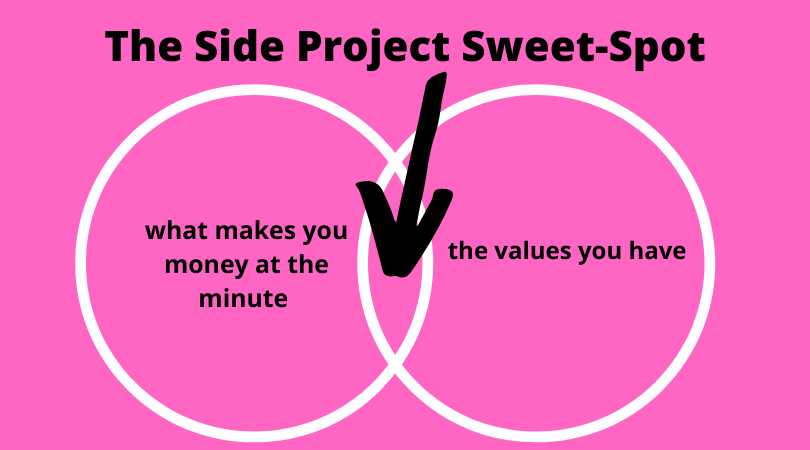 Why Would You Want To Do It?
I started it as I wanted to, in effect, become my own best customer. If I was going to share how a content marketing/owned media approach works, then I had to become my own living case study and laboratory.
My main business is a marketing company (ID Group), creating content for businesses that then reap the benefit of having a distinctive voice, more clients and leads, and greater authority in their marketplaces. 
The best thing is that You Are The Media is still very much here seven years later and is starting to become a business in its own right. So everything I share here is taken from experience .
Why A Side Project Can Be A Great Thing
From a personal perspective, YATM has been a great source of fulfillment. It's totally independent and has grown in plain view of everyone from literally nothing other than an idea.
It has also provided a sense of freedom, a way of tinkering with new ideas and a safe place to play. The space is separate from the main business so it doesn't disrupt the reality that bills still need to be paid.
I spent some time with Sam Davis for a YATM Podcast episode (to be released soon). Sam has the Back Of The Net Podcast, AFC Bournemouth's main podcast as well as a website business Website Right which is his main source of income.
Chatting to Sam, I discovered a streak of realism that I share: The dedication and effort required for the Back Of The Net podcast can never overtake the focus you need to have on your primary source of income.
Whilst side projects present a source of fulfillment, you can't get too carried away, life and paying the mortgage has to be a priority.
What You're Going To Have To Accept
If you're looking to make a step into a side project that'll bring you joy and fulfillment, here's what you need to consider:
Decide if it's going to be just a hobby or a way to eventually start generating income. A hobby is an activity that's all about relaxing, something to kick back and unwind with. A side project takes the "relaxing" out of it and, for it to work, means you have to make a commitment beyond it taking up your so-called "spare time."
When you're starting out, it's lonely. You have to be ok with not having many supporters, listeners, readers or viewers. For the first two years of You Are The Media you could have heard a pin drop. The reason I was ok with this was that what I was writing was contributing to another side project, writing a book. The Content Revolution was published in 2015. So whilst it was quiet, my YATM work was already contributing to something else.
You have to think of what you want to achieve in the long term – looking for a quick return, such as your first 1000 listeners is a distraction. Are you wanting to push your content out there regularly in order to build trust and eventually sell? Or are you looking to create an audience that could support a large-scale live event?
Be prepared to put in the work – at the start, the frequency of content and the thing that you stand for (read more here), is what helps you set your stall out. However, let's not create any illusions, this is the most difficult part. What you're doing is effectively exercising a new muscle.
From a personal perspective, my 'working out' has been the ability to create enough topic material (such as this), so the well never goes dry. This is then delivered by having an "unwritten contract" between me and the subscriber to deliver the YATM email, every Thursday morning at 6.30am. I haven't let anyone down. The way I recuperate and switch off is to have a break after the YATM Conference and around Christmas (a total of six weeks a year with no email newsletter activity). I tell everyone when I'm switching off, so there's no expectation at that time.
You will go down paths that will eat your time up and occasionally you'll lose focus – this is all part of the game. This is what tests you, but is also part of the freedom you have to experiment where your main loss will be time, not necessarily money. For instance, during 2019 there was talk of an idea to create a stand-alone evening You Are The Media Awards to honour community members. Looking back now, I'm glad this didn't progress as we're not ready for it. And I now recognise this was more about ego than credibility.

What You Can Do For Your Sanity
It's very rewarding when you start monetising something you've built with your own hands and see the audience you're building, growing.
Identify how you can get back some of your on-going costs by starting to charge for your work. Sam Davis uses https://www.buymeacoffee.com/ for his the Back Of The Net Podcast. In this way he's recouped some of the investment he made in equipment and hosting.
There's also https://www.patreon.com/ to consider, a subscription content service that allows creators and artists to earn a monthly income by providing exclusive rewards and perks to their subscribers, or "patrons".
Your family and their needs should also be part of the equation. After all, this side project will be taking up your time so you need to set up processes that ensure you don't disrupt the family unit.
For instance, Monday daytime is now my day for writing (previously Monday evenings at home, after the children went to bed which wasn't ideal) and I always write two weeks ahead of distribution. For this to work, you have to have agreement from your family or it just becomes a strain for everyone, and the joy of creation is removed.

Sacrifices have to be made. In this article, click here, I explain that for something to work there has to be a trade-off. For instance, the weekly You Are The Media email TRADE-OFF is that I make sure Wednesday afternoons are spent in the office, so I can put it all together and set up. To become accomplished at one thing, you have to park another that doesn't align with your objectives. Bingeing on Netflix or Facebook, or saying yes to everyone, doesn't help you become a trusted source.
Find partners and stick by them. By partners, I don't mean sponsors, but people from the network you create. The network you build is the best asset you will ever have. These are the people who will spread the word for you, give valuable feedback and just become the most treasured people you'll ever find. When you need people to call upon, these are the ones who will stick by you. At the 2019 YATM Awards (at the final YATM Lunch Club of the year), we even had our Ally Of The Year Award, which was won by Hayley O'Shea from Talbot Heath School.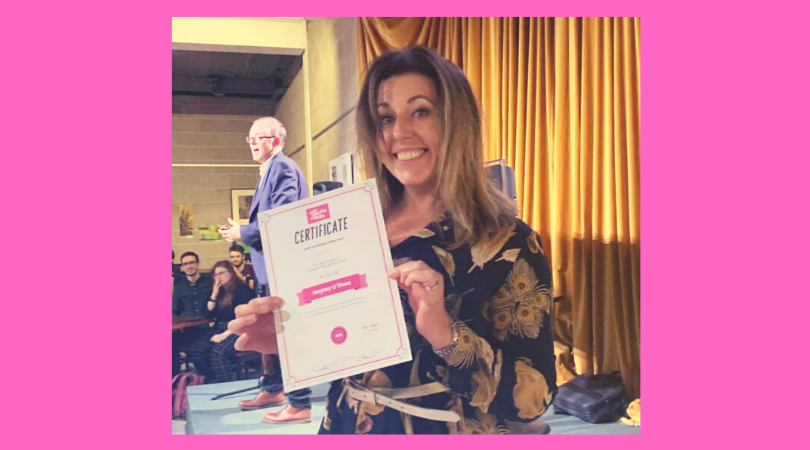 Become good at one media channel at a time. It's all too easy to become distracted and think, that to build your audience, you have to have a presence in every channel that offers a free account. Thinking of yours as an infinite marketplace is draining.
You have to build in one space first before you make that step into another. My YATM journey progressed like this: blog, email, book, event, podcast, conference. One had to show a return, notably audience development, before the next came on board. If you follow this kind of structure, it saves you from completely losing control.
If it contributes something to your main business, you've scored a huge win. When your side project is associated with your main business and the former effectively becomes a directional tool to the latter, your main business will benefit too.
A side project that sits separate from your main business i.e. an estate agent with a fitness podcast side project, only creates a lot of extra work. When you find common ground between your main source of income and your side project it instantly becomes easier for people to find you and make that association.
YATM stands for how people can build their narrative and accumulate their audience. In turn, this has led to more clients for my main business as they can better understand exactly what they're buying into.
A side project presents challenges and forks in the road; it requires some big decisions to be made (business as well as family). Success comes from the energy you bring to the table, the efforts you make, the skillsets you hone, your willingness to experiment and get others to join you.
It's a big time commitment but if it can align with, and complement, your main business you'll have created the biggest asset your hands could ever have made.  
LET ME READ THIS ARTICLE TO YOU, CLICK BELOW
Podcast: Play in new window | Download